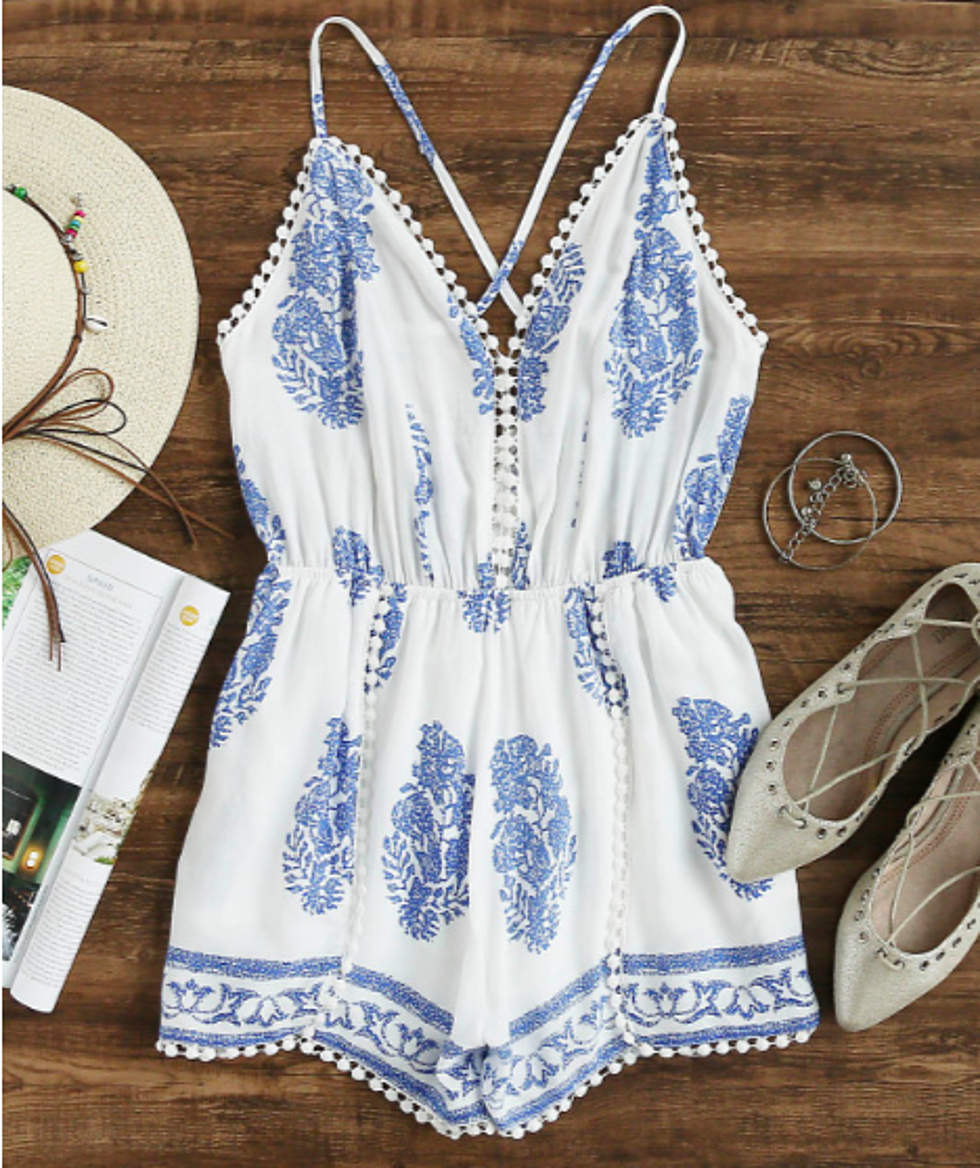 5 Rules for Rocking That Romper
Shein.com
Rompers are back in a big way. And why wouldn't they be? A no-fuss ready-to-go outfit, with a flattering waistline and a hem you don't have to worry about blowing up at the slightest breeze.
They're good for beach days, boozy lunches, and nights out. Amal Clooney rocked a fancy belted romper at her husband George's birthday celebration just the other night. I had this in-depth discussion with my friend over the conundrum of whether I could even pull off a fancy romper at a wedding:
If an event says black tie, don't go with your breezy cotton beach romper. Find one with a more rigid fabric that adds structure to your figure, a classy print, potentially ruffles, then dress it up with heels and loud (or classic) jewelry.
Since rompers are short by definition, you may need to prep for breezy summer nights. On cooler evenings, pick out a long-sleeved romper that will prepare you for an unexpected chill, and provide for a laid back, rolled-up sleeves look if the suns stays hot. Once autumn hits, you could even rock the tights-and-romper with booties look. Get it, girl.
3) Accessorize like a boss
Choice of accessories can make or break your decision to wear a romper. A relaxed-fit pattern or floral romper could be dressed up with cute flats, a side bun and a handful of bangles, or go the casual route with cool kicks, relaxed beachy curls, and a jean jacket. A little creativity with jewelry, variation of makeup application and switched-up footwear can go a long way for romper versatility.
4) Plan for Bathroom Relief
No matter what event you're attending, if you need fast exits to the toilet a romper is not a good fit. Unless you master the pull-to-the-side move (swimmers, you know what I'm talking about), best stick with an easy-access dress.
Then don't wear a romper. They're just too fun, and funerals are not an occasion for upbeat, quirky fashion choices. Sorry for your loss.