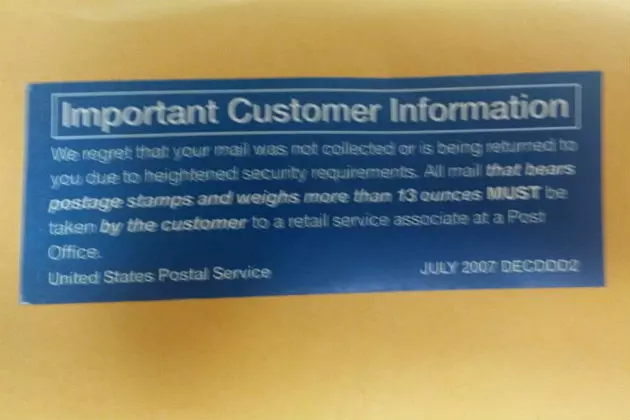 A Package My Friend Mailed Was Returned For 'Security' Reasons
WJBQ.com
My friend Kirsten (remember Kirsten from Food City), wanted to send me a package. But it was returned...Why?
The warning reads:
We regret that your mail was not collected or is being returned to you due to heightened security requirements. All mail that bears postage stamps and weighs more than 13 ounces MUST be taken by the customer to a retail service associate at a Post Office.

 

United States Postal Service                 JULY  2007 DECDDD2
What the hell did she try to send me? Ready? Two Charleston Chew candy bars and a couple of checks for Cans for a Cure. Yup. Super security breach.
Hysterical. Kirsten vows to actually deal with a human and get the package to me. Although...it does look a tad suspicious...