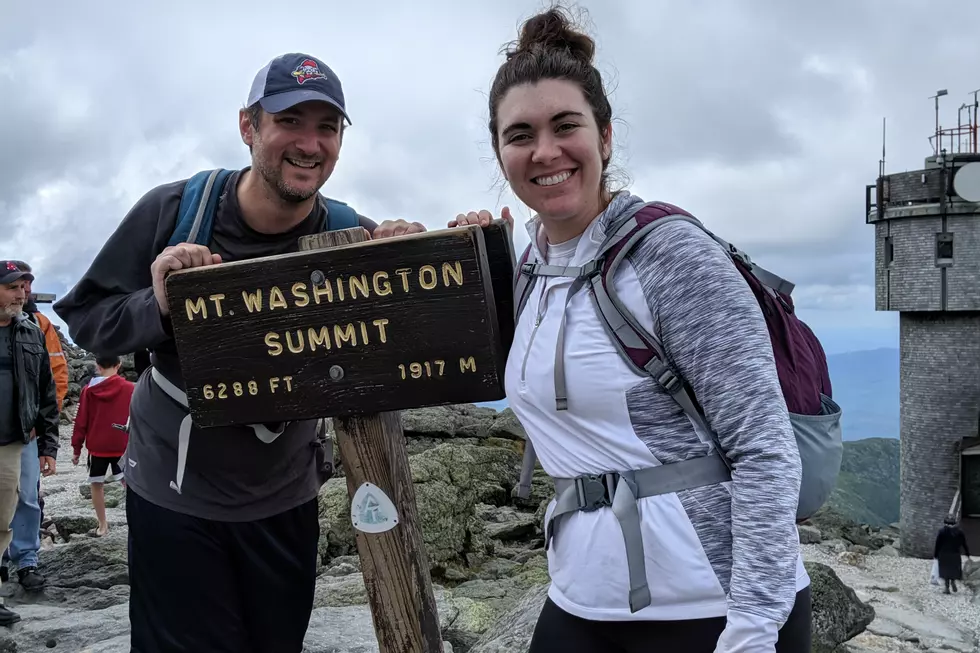 AJ And His Fiancé Conquer Mount Washington [PHOTOS]
AJ Dukette
You may have heard me talking on the air last week about my plan to hike to the summit of Mount Washington with my fiancé, Kathleen. I had done it a couple times before, but this was her first. Kathleen is the first to admit that she doesn't have much hiking experience. But she's in great shape, so I knew she'd be up for the challenge.
Leading up to our journey, we did a lot to prepare, which made her feel much better about it. On the day of the hike, we couldn't have asked for better weather. At around 9:15am, we left the parking lot of the Cog Railway, and got on the Ammonoosuc Ravine Trail. The trail conditions were great, only wet and slippery in a few spots.
When we made it to the summit at around 2:15, I was pretty impressed that we did it in just about five hours. At the top, we were greeted by some friends, including Kathleen's co-worker, Meteorologist Sarah Long. Sarah actually used to work at the summit, so she's very familiar with it. It was so great to see them at the top, and to have Sarah show us around.
We had considered taking the Cog Railway down the mountain, but ultimately decided to hike down for the full experience. Our descent proved to be equally challenging, as we sometimes had to be even more careful navigating the terrain. A little after 8pm, just after it started to get dark, we finally reached the base. It was an incredible day, and we're both extremely proud of what we accomplished together!
Here are a few of my favorite photos from the day -
AJ & Kathleen's Mount Washington Hike