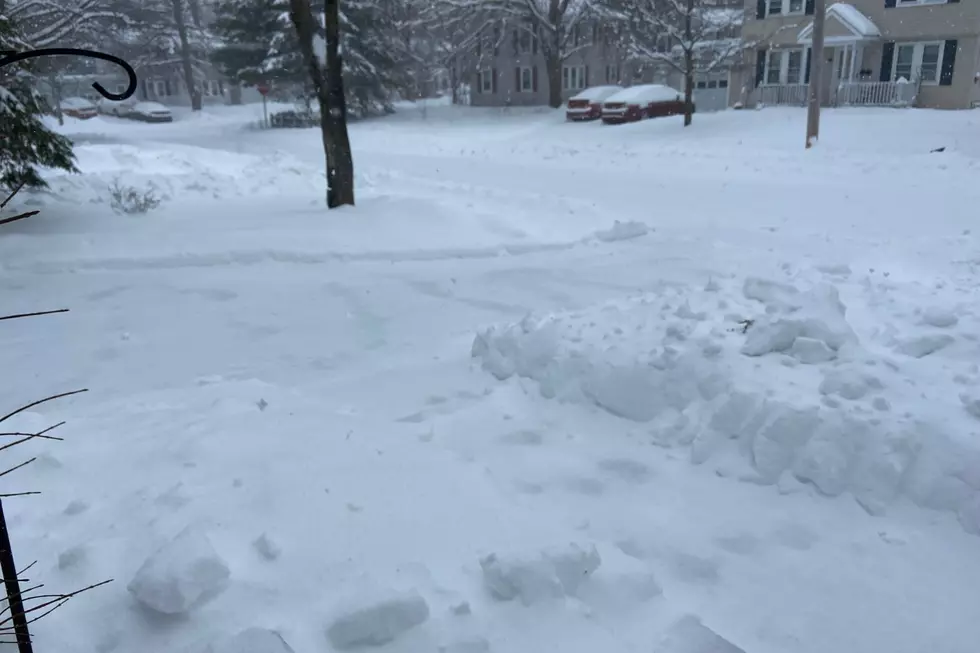 Am I One of Those Maine Neighbors That Reeks of Sucktitude?
Townsquare Media
I guess my idea of what a neighbor should be/how a neighbor should interact came from the type of neighborhoods I grew up in.
My earliest memories of a neighborhood are a small neighborhood in Massachusetts that I grew up in. The street was set up like a bit of a horseshoe, really. And because there were tons of kids my age, most of the parents and families knew each other and interacted.
We moved to New Hampshire when I was about to turn 7 (I think?) to a similar small neighborhood. We ended up on a cul de sac in a new housing development with 3 other houses on the street. I was a bit older than the other kids but I remember all the adults interacting.
So, fast forward to now owning my own home in Maine. Even as a bit of an introvert (blame being laid off for most of 2020? Or just avoiding people so I don't end up in random stupid arguments?), I still try to be somewhat of a social neighbor (in what seems like a pretty quiet neighborhood.)
And after an interaction I just had with my next-door neighbor while we were both clearing our driveways, I can't help but wonder if, well, I suck as a neighbor.
Earlier this morning, we were both outside clearing out driveways, but in much different ways.
While he was muscling through the 4-6" we got overnight through the mid-morning we were both outside, I was taking the easier, lazier way out with a snowblower. And after I finished half of my driveway in the time he barely had the end of his driveway done, I decided to try and be the good neighbor I mentioned above.
Hey man, once I wrap up my driveway, do you want me to take care of yours and save your back for you?
He declined, saying he has a snowblower of his own but it's still packed away and even though it seems like it makes no sense, psychologically it seems easier for him to just shovel it all instead of the snowblower.
It didn't necessarily make sense in my head, but he's also fit and in shape and I look like a fluffy little leprechaun, so there's that.
We went back to finishing up our respective driveways, but as I was quickly starting to wrap mine up and he was barely reaching the halfway point of his, I couldn't help but wonder if I should have pushed the subject a little more and just told him I'd do it after I wrapped mine up.
Sure, he has his own snowblower, and sure, maybe somehow shoveling an entire driveway of wettish, heavyish snow is good for his mental health, but I couldn't help but wonder if I should've doubled down on my offer instead of saying "Okay, cool, just thought I'd offer!" and going about my merry way, wondering if I'm actually the neighbor that reeks of sucktitude the rest of the time.
25 Things That Will Annoy Any Granite Stater
These are the most annoying things to see, hear, or be apart of in New Hampshire.
LOOK: The most expensive weather and climate disasters in recent decades
Stacker
ranked the most expensive climate disasters by the billions since 1980 by the total cost of all damages, adjusted for inflation, based on
2021 data from the National Oceanic and Atmospheric Administration (NOAA)
. The list starts with Hurricane Sally, which caused $7.3 billion in damages in 2020, and ends with a devastating 2005 hurricane that caused $170 billion in damage and killed at least 1,833 people. Keep reading to discover the 50 of the most expensive climate disasters in recent decades in the U.S.