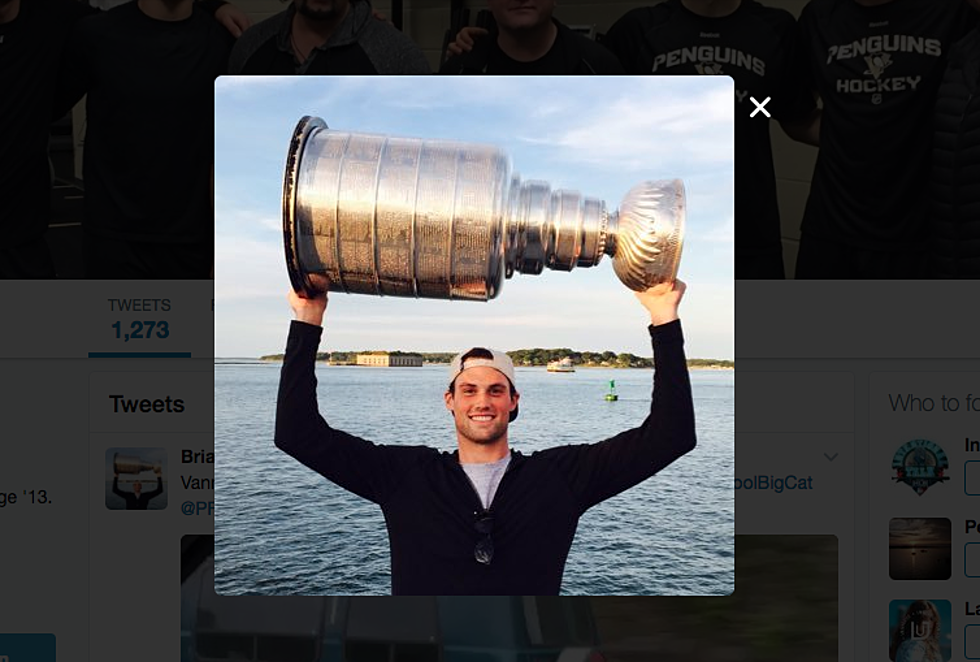 Biddeford Native Brian Dumoulin Wins Second Stanley Cup!
Du24theboyz / Twitter
Biddeford's Brian Dumoulin just made Maine history again... by winning his SECOND Stanley Cup with the Pittsburgh Penguins!
Brian and the Penguins won the Cup last year too, making his back-to-back wins a point of pride for Biddeford, already one of Maine's most well-known hockey towns. Brian played for the Biddeford Tigers, the BC Eagles, and the Carolina Hurricanes before he was traded to the Penguins.
Stanley Cup tradition lets each player on the winning team have a "day with the cup," and Brian brought it home to Biddeford last year. I hope we get another victory parade!