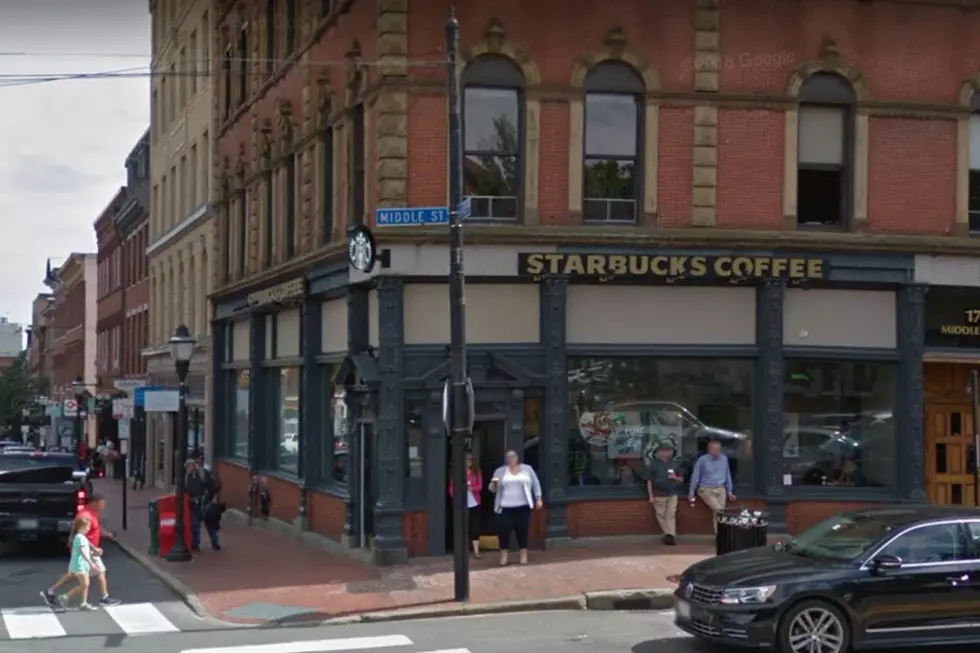 Busy Old Port Starbucks Location in Portland, Maine, Set to Close
Google Maps
No matter what the season, there's a handful of places in Portland's Old Port that remain busy all year long. Once of those places is the conveniently located Starbucks at the corner of Middle and Exchange streets. During the heightened tourism season, it's bustling with visitors from away, and during the offseason, locals pounce for coffee to get them through the arduous months. According to the Portland Press Herald, this Starbucks will close permanently by mid-December, despite being regularly busy.
Shared on Twitter by SB Workers United Maine, employees and Maine State Representative Chellie Pingree believe that Starbucks is engaging in the practice of union busting. Last month, Starbucks employees at the Middle/Exchange street location voted to unionize. Starbucks promised to negotiate in good faith to meet the demands of employees. A few weeks later, one of the busiest Starbucks locations in Maine will close for good.
Pingree will push the National Labor Relations Board to investigate whether or not Starbucks is purposely attempting union busting. A similar situation erupted in Augusta this summer, where a busy Chipotle location was closed after employees voted to unionize.
If Starbucks doesn't reverse course on their Middle Street location, it will become one of the most coveted vacancies in the Old Port. Currently fitted as a coffee shop, both local and national chains could vie to quickly replace Starbucks in a prime real estate location.
The Starbucks at 145 Commercial Street in Portland's Old Port is not affected by this, and will remain open.
---
50 Most Popular Chain Restaurants in America
YouGov investigated the most popular dining brands in the country, and Stacker compiled the list to give readers context on the findings. Read on to look through America's vast and divergent variety of restaurants—maybe you'll even find a favorite or two.
19 of Portland's Oldest Bars and Restaurants That Have Stood The Test of Time
Before Portland, Maine become a trendy foodie town, there were still dozens of incredible restaurants that laid the foundation for what the city is today. Many have closed over the years but a handful have stood the test of time and continue to thrive today.