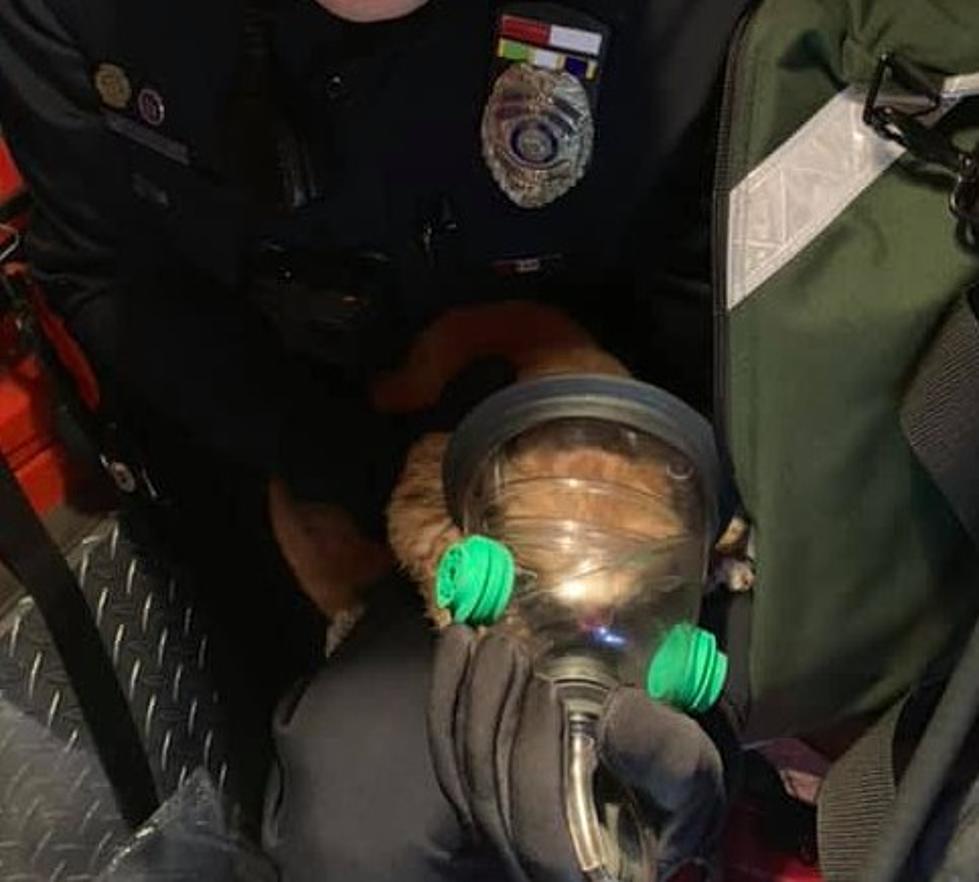 Farmington Police Save Chloe The Cat With Oxygen After Fire
(Photo Credit: Farmington Police Department Via Facebook)
This Maine cat will be able to live out another one of its nine lives, thanks to the Farmington Police Department. According to its Facebook page, Officer Clement administered oxygen to a kitty named Chloe on Wednesday night when he and Officer Sholan responded to a fire. They were assisting the Farmington Fire Department with a structure fire on Davis Road. Firefighter Joe Hastings rescued the poor cat who was reportedly suffering from smoke inhalation.
In the comments of the now viral Facebook post, Kara Moore says she has Chloe for the night and "she is doing well." Hopefully, the precious kitten will make a full recovery and be reunited with her family soon.
There's no word on any other injuries or the amount of damage to the structure.
Good work, first responders of Farmington!