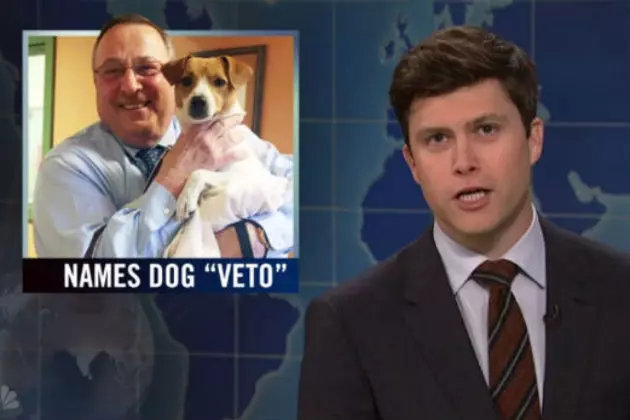 Gov Paul LePage Was Mentioned on SNL
Hulu.com
Governor Paul LePage's new dog 'Veto' made 'Weekend Update' on Saturday Night Live! 
It was a funny joke, and get this..NOT at LePage's expense!
Colin Jost said: "Maine Gov. Paul LePage, who has a reputation of vetoing legislation, has named his dog 'Veto'. Sort of like how Hillary Clinton named her new dog 'Redacted Due to Ongoing Congressional Investigation'.
I bet LePage actually liked that one.
Here's the video. You can see at about the 6 minute mark.