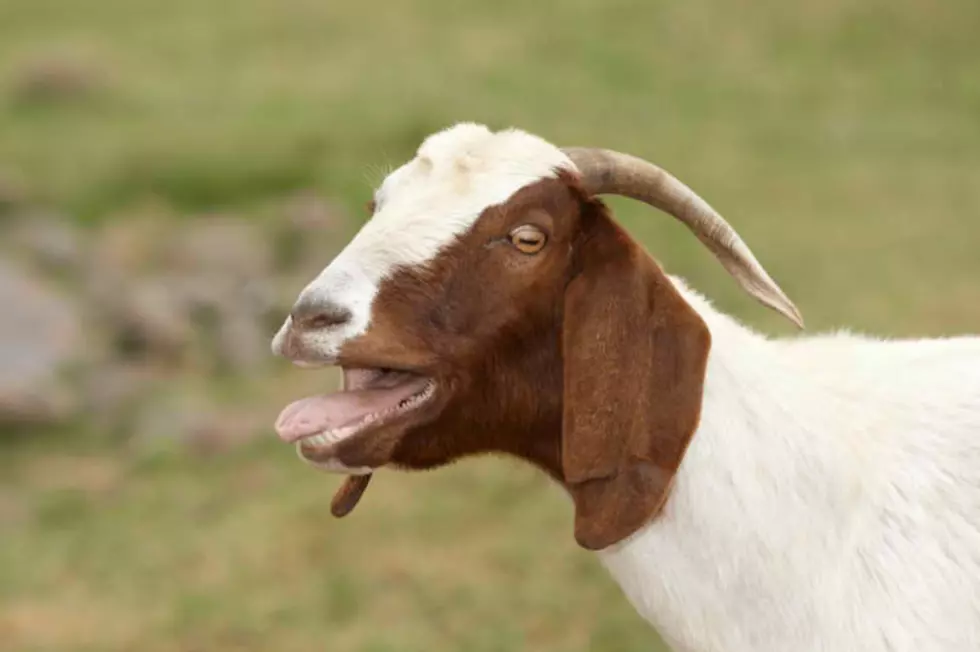 Have You Seen This Missing Goat In Maine?
Thinkstock
There's an adorable goat on the loose in Maine, and his owners want him back!
While Maine Lost Dog Recovery typically posts about missing dogs in the area, they were kind enough to share this one.
In a recent post on their Facebook page, they shared the story of the missing goat, along with a photo that is a likeness of him.
Apparently, the little guy jumped out of the car on Scribner Hill Road in Otisfield, Maine, and hasn't been seen since. He's described as a Nigerian Dwarf goat, and wearing a white collar, and a red collar.
Taking a look at a map of the area, it looks like there are plenty of wooded areas that the goat could be.
Hopefully the little guy avoids the area roads and traffic!
If you happen to see this adorable little creature, the Maine Lost Dog Recovery asks that you call Colleen at (207) 740-2364 or (207) 577-3201.