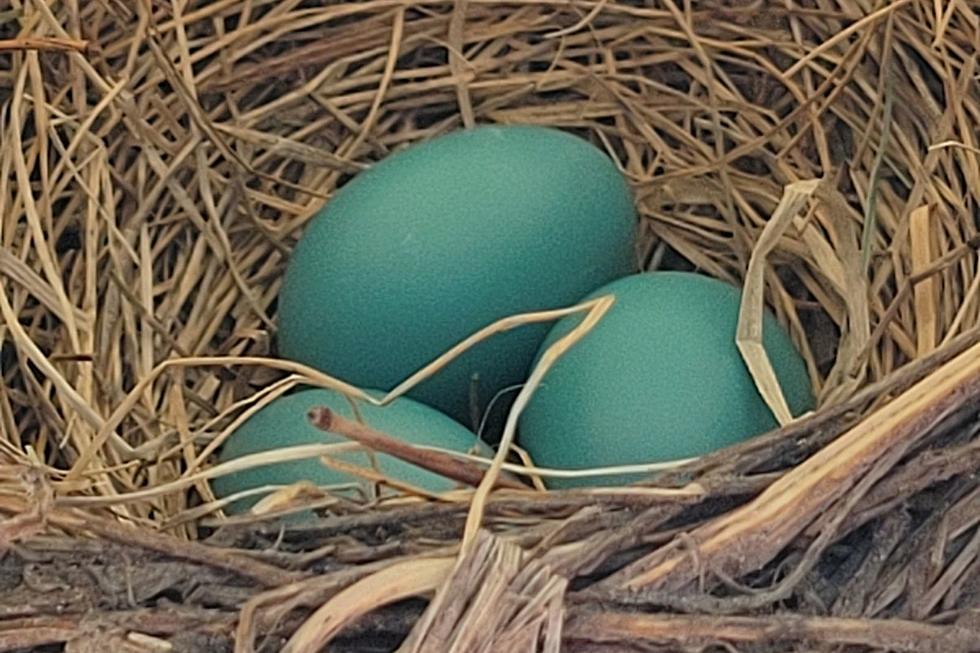 I Found This Robin's Nest in a Place I Never Would Have Expected
Jeff Parsons - Townsquare Media
This is the third spring we've had since we bought our house and the first time I have ever seen anything like this. However, after a quick Google search, I realized it's pretty common.
Spring means the leaves start coming out on the trees and robins start looking for things to use to build their nests. By the way, that claim that seeing a robin is the first sign of spring because that's when they return from flying south? Not true according to the National Institutes of Health. They say robins are adaptable and, comfortable in all sorts of habitats across North America. You could even spot them in the winter if you look hard enough.
Come spring though, you may run into one of their nests like I did today.
It's not the first time I've seen a robin's nest. I had one tucked in the rafters of the open porch of my camper when we would spend the summer at Keoka Beach Campground. I left it alone and once the nest was empty, I took it down.
This nest however was a lot closer to the ground.
My girlfriend noticed it first while doing some garden work. A robin had made its nest in one of the propane tanks that we use for heat and hot water, and there were three eggs in it.
Another Google search told me that these eggs should hatch in two weeks or less and then be empty in about another two weeks. Their kids grow up fast!
Luckily we aren't using much propane this time of year so we shouldn't be having any deliveries. I think they fill using the other tank anyway since they are both connected.
Once the nest is empty I'll clean it out and then see about getting some mesh or something similar to discourage them from building there again. I'm open to suggestions on how to keep them out next year. Hit me up in the comments.
16 Maine Hidden Gems
Looking for inspiration for your Maine adventure? Check out our list of attractions, historic sites, restaurants, and performance venues.
These Are 14 of the Best Towns in Maine, According to Locals