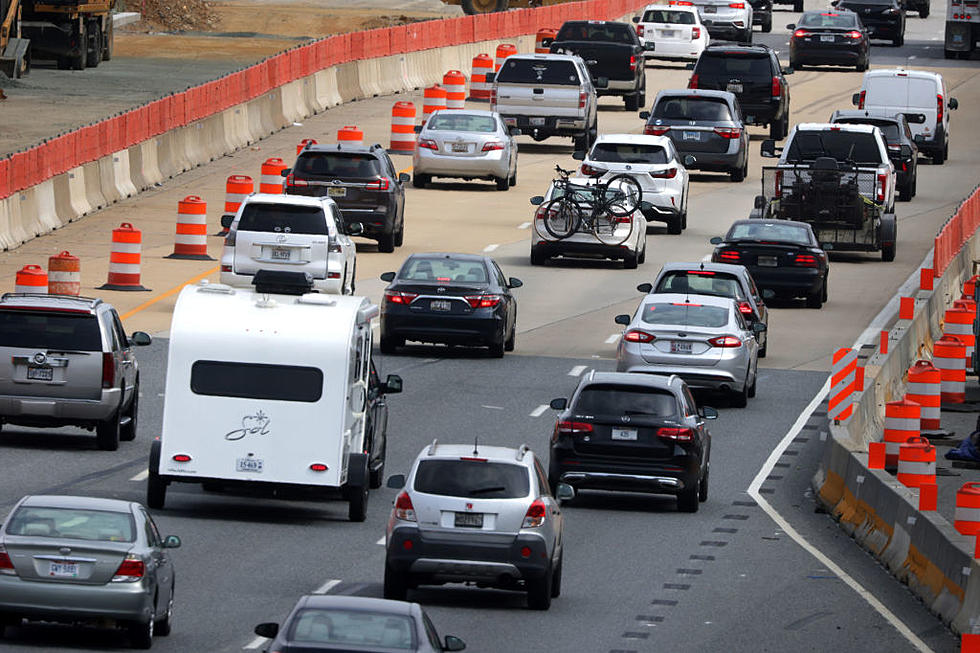 Leaving Maine This Weekend? Here Are The Worst Times To Do It
Getty Images
You know how they say that patience is a virtue? Remember that when you hit the interstate this upcoming weekend!
Let's face it, we all need a break, and the 4th of July weekend is the perfect time to take advantage of that fact. Best of all, the 4th falls on a Sunday, so everyone can just chill on Monday…unless you are planning a car trip. Hitting the beach? going to visit family and friends? headed up to camp? Wherever you are headed, things are going to look a bit different than they did in 2020. I know that I personally can't wait to peace out of Bangor for a bit.
The folks at AAA are estimating that 47.7 million Americans will be on the road over the next several days. That is a huge increase from 34.2 million last year smack dab in the middle of the pandemic. Timing is everything, so when deciding when to pack up the SUV, hit I-95, and avoid massive traffic jams all the way from Augusta to the state border in Kittery, here are the crucial times NOT to head out.
Thursday-Between 3pm-5pm
Friday-Between 4pm-5pm
Saturday-Between 11am-1pm
Sunday-The lightest traffic flow of the entire weekend
Monday-Between 4pm-5pm
With rising gas prices, and higher demand at the pumps, factored in with longer than normal delays, construction and various other factors, plan ahead, keep your cool, and enjoy a well deserved 4th of July weekend!
Maine Beaches We Love