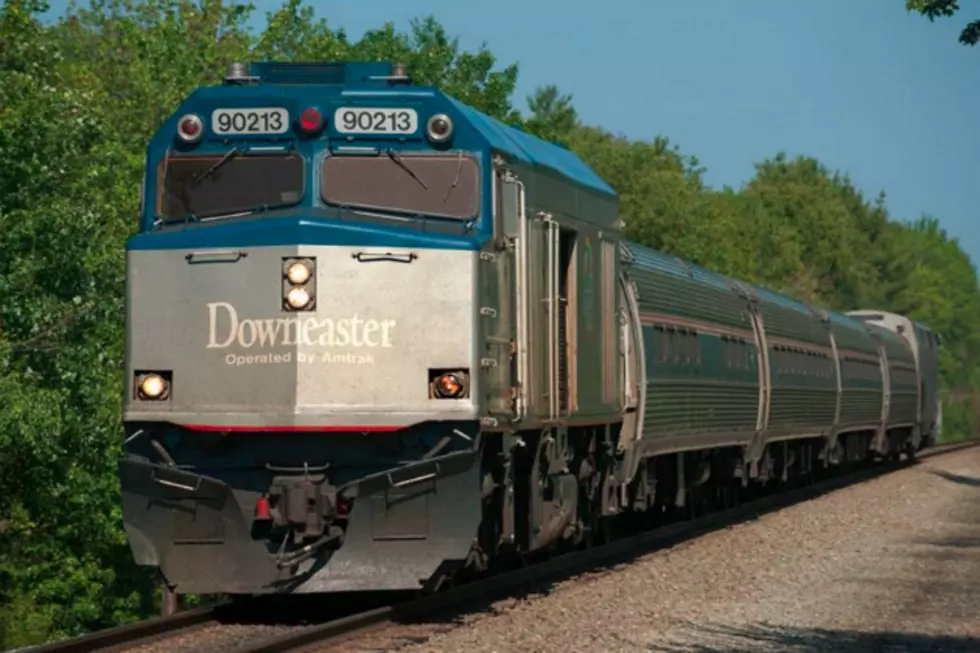 Let's Put to Rest The Myth That You Can Always Hear a Train Coming
Amtrakdowneaster.com
The days of hearing the clickety-clack of train wheels on the rails is becoming a thing of the past with the use of CWR. CWR stands for Continuous Welded Rail which is installed on the route that the Amtrak Downeaster runs. There are less joints in the rail which means the clickety-clack of the train is gone, making the train able to run smoother, faster and quieter. That makes it more difficult to hear an approaching train.
This video shows CWR being laid in 2010 in preparation for The Downeaster's expansion to Brunswick. A welder cuts the long rail at the railroad crossing where jointed rail will be put in and CWR will continue on the other side.
Another contributing factor is that the Amtrak Downeaster runs as a push-pull train with a locomotive on one end and what is called a control unit on the other. The locomotive either pulls the cars or pushes the cars. When the locomotive is pushing, it is at the end of the train, unmanned and controlled by remote from the control unit leading the train. It's quiet for anyone in front of the train because the control unit has no power. It's as quiet as any of the passenger cars on the train, so if you were in front of it you might not even hear it.
The unpowered control unit is see in this picture as the Downeaster crosses Forest Avenue in Portland.
If an engineer sees a trespasser on the rails, they will blow the horn to get their attention as they engage the train's emergency brakes, but it may be too late as it can take up to a mile to stop a moving train. And yes, walking, taking photos or setting foot anywhere close to railroad tracks is trespassing on railroad property and a criminal offense.
Sadly, those who have lost their lives by walking on the tracks could have avoided it. Don't assume if you are on the rails you will hear a train coming. You may not and when you realize a train is there, it may be too late. Do not trespass on railroad tracks.