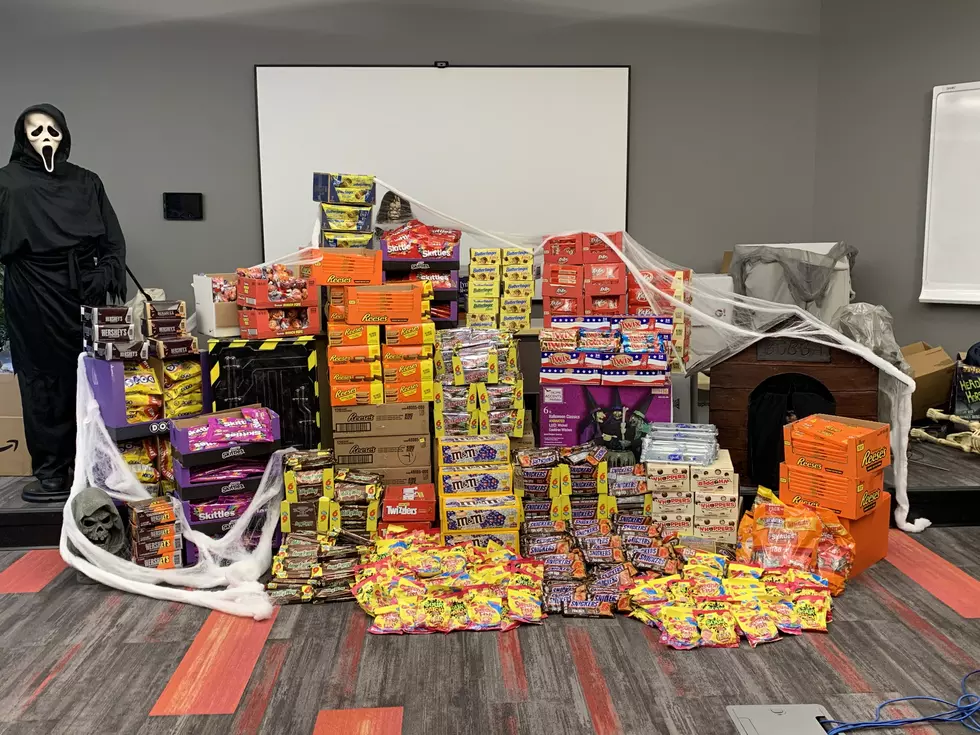 Lewiston Man Hands Out 3 King Sized Candy Bars – But Only With This Password
Peter Geiger
If you like big candy bars, you'll want this password!
Peter Geiger, the editor of the Farmers' Almanac, Peter Geiger, will hand out over 6,000 king-sized candy bars to trick-or-treaters. If you want THREE candy bars, you need the password and you might want to dress up too! We've got that password for ya...
First, let's get you the address:
70 Mount Hope Avenue, Lewiston
That's Geiger Headquarters (not the Geiger School). Just park your car and go through the haunted tent! He's had a lot of help this year to get the tent all decorated and haunted! Plus, a bonus this year is you get to pick your own candy! Peter knows that Reese's Peanut Butter Cups are the most popular, so he has over 1,200 of just those! But you'll have 27 varieties to choose from! It's a total of about 1,300 pounds of chocolate! But if you want THREE KING-SIZED CANDY BARS, you need the secret password/phrase! This year that is...
BEE KIND
Peter is called the Prince of Halloween because he adores this holiday. He was so worried about the supply issues that all businesses have been facing, he started buying and collecting his huge supply of king-sized candy bars in June! He also loves seeing people in their costumes. He has a hard time resisting the spirit and may hand out four candy bars if you show up all in your costume!
Help out, Peter. He gave up candy for Lent in 1985. He never eats the stuff...ever. He does not want leftovers, because he won't eat them. Can you help Peter take a few of these off his hands?
LOOK: How Halloween has changed in the past 100 years
Stacker
compiled a list of ways that Halloween has changed over the last 100 years, from how we celebrate it on the day to the costumes we wear trick-or-treating. We've included events, inventions, and trends that changed the ways that Halloween was celebrated over time. Many of these traditions were phased out over time. But just like fake blood in a carpet, every bit of Halloween's history left an impression we can see traces of today.