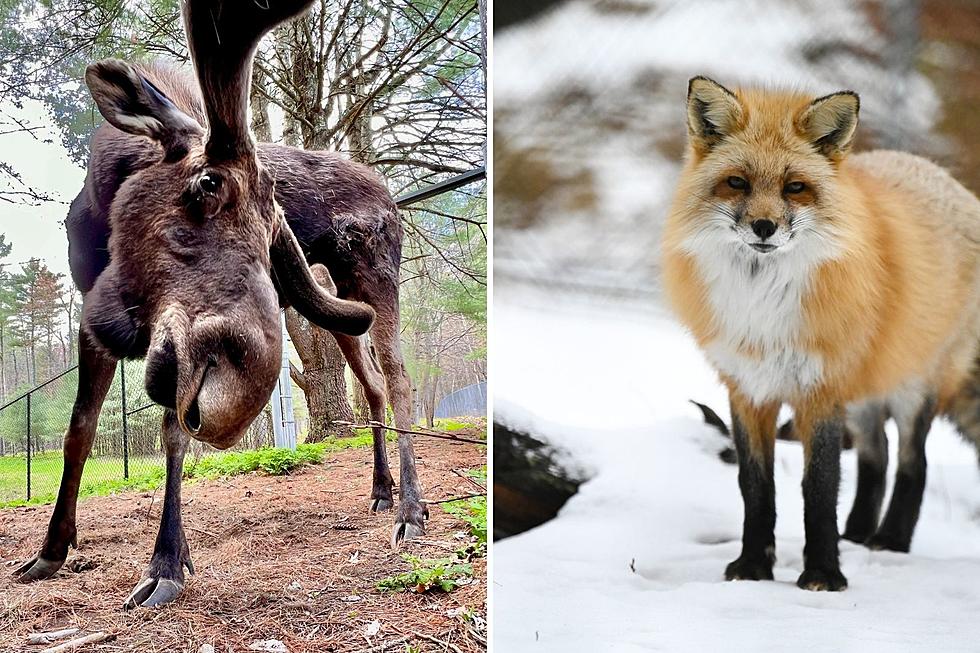 Looking for Adventure? Here's When the Maine Wildlife Park Opens for 2023
Maine Wildlife Park via Facebook
Have you ever seen a moose for real?  I mean, you are out in the wild, and you stumble across the giant animal who towers over your body and scare the living daylights out of you.  That is just how impressive it is to see a full grown adult moose on the loose.
I've only seen a bald eagle once, and it was in Montana, in the wild, over a lake.
Red foxes are known to be reddish in color, but have you ever seen one in person on your property?
These animals and many others are available to you every day, and I'll bet you didn't even know it.
The Maine Wildlife Park in Gray, Maine, is an adventure for everyone.  The park features all kinds of wildlife in captivity, some due to injuries, others cause they were raised in captivity, and others that have been orphaned.  The 30+ species here "cannot be returned to their natural habitat", according to maine.gov.
It's a great day for kids who love nature, wildlife fans, and photographers.  Watch a Barred owl, Bald eagle, bobcat, Canada lynx, black bear, cougar, moose, porcupine, turtles, and nocturnal animals, too.
Follow the trails to the Dry Mills Fish Hatchery, where you can feed the trout.  There's also a museum, nature store, gardens, trails, and a picnic area.  Find out more at maine.gov to see more wildlife than you can see in the wild.
The park will open for the 2023 season on April 14, and remain open for visitors through November 11, from 9:30 a.m. - 4:30 p.m.  Fees range from $5 - $10, and they only accept cash or checks.  There is an ATM on site.
Hey mom and dad, this could be a great day trip for school vacation week.
Did You Know These 30 Animals Are on New Hampshire's Endangered Species List?
Get Ready to Pitch Your Tent at These 18 Camping Spots in Maine