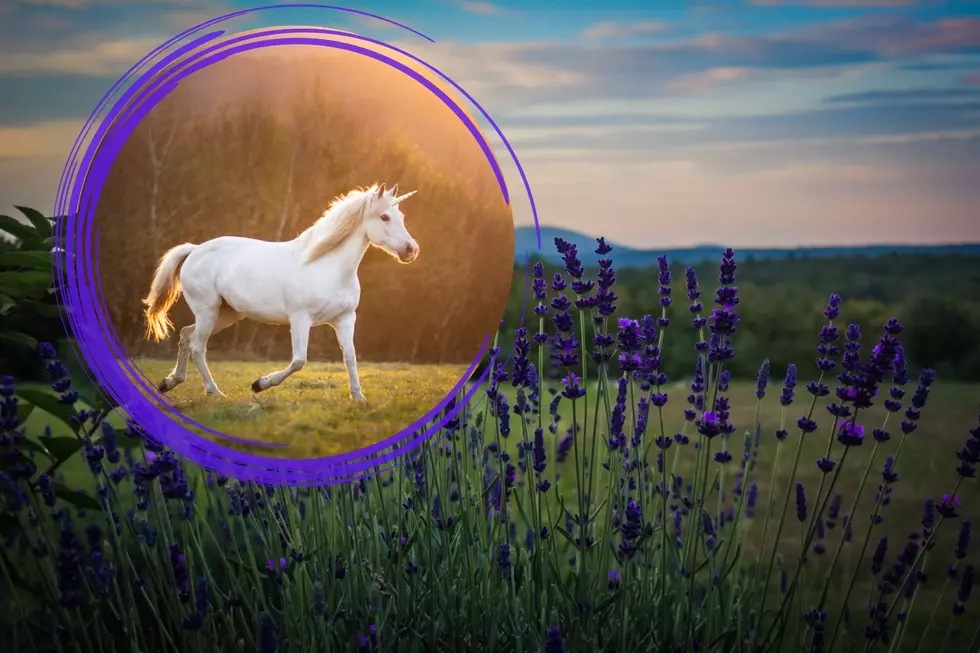 3-Day Magical Unicorn Festival at SummitWynds Lavender Farm in Massachusetts
SummitWynds via Facebook/Getty Images
The Farm at SummitWynds is a stunning 32 acres of various activities, and right now it's all about the unicorns, fairies, and gnomes all around the nature trails.  And don't forget the lavender lemonade.  There's even lavender beer, family fun, and an adults-only night as part of this three-day festival Friday, July 29-31.
Talk about a magical festival filled with fairies and gnomes around the nature trails.  Kids can listen to unicorn stories from a unicorn fairy, get their pictures taken with the unicorns, and even wear unicorn props.
Everyone will get to meet the magical, adorable, loving unicorns: Cupid, Pearl, Flora, Buttercup, Sparkles, Onyx, Star, and Orien.
Your kids can enjoy pony rides while you enjoy the Seven Saws Brewing Companies' beer and wine selection.  They even have beer and cocktails made with lavender from their farm. I've had lavender adult drinks before, and may I just say YUM!.
From the unicorns to the horses, bouncy houses, nature walks, scavenger hunt, prizes, workshops, live music, butterfly release, and more, this festival is always a must for families at the farm.  And as I mentioned above, on Friday night, July 29, it's for adults only. Please note that the unicorns will be in bed by 8 that night to get ready for the kids and families all weekend long.  Here are various packages so you can decide what kind of unicorn adventure you want.  Click here for all of that information.
The Farm at SummitWynds and Heron's Crest Stables are at 69 Summit Street in Holden, around 25 minutes north of Worcester.
These 20 Kid-Friendly Restaurants in New Hampshire Are Perfect for a Family Meal Out