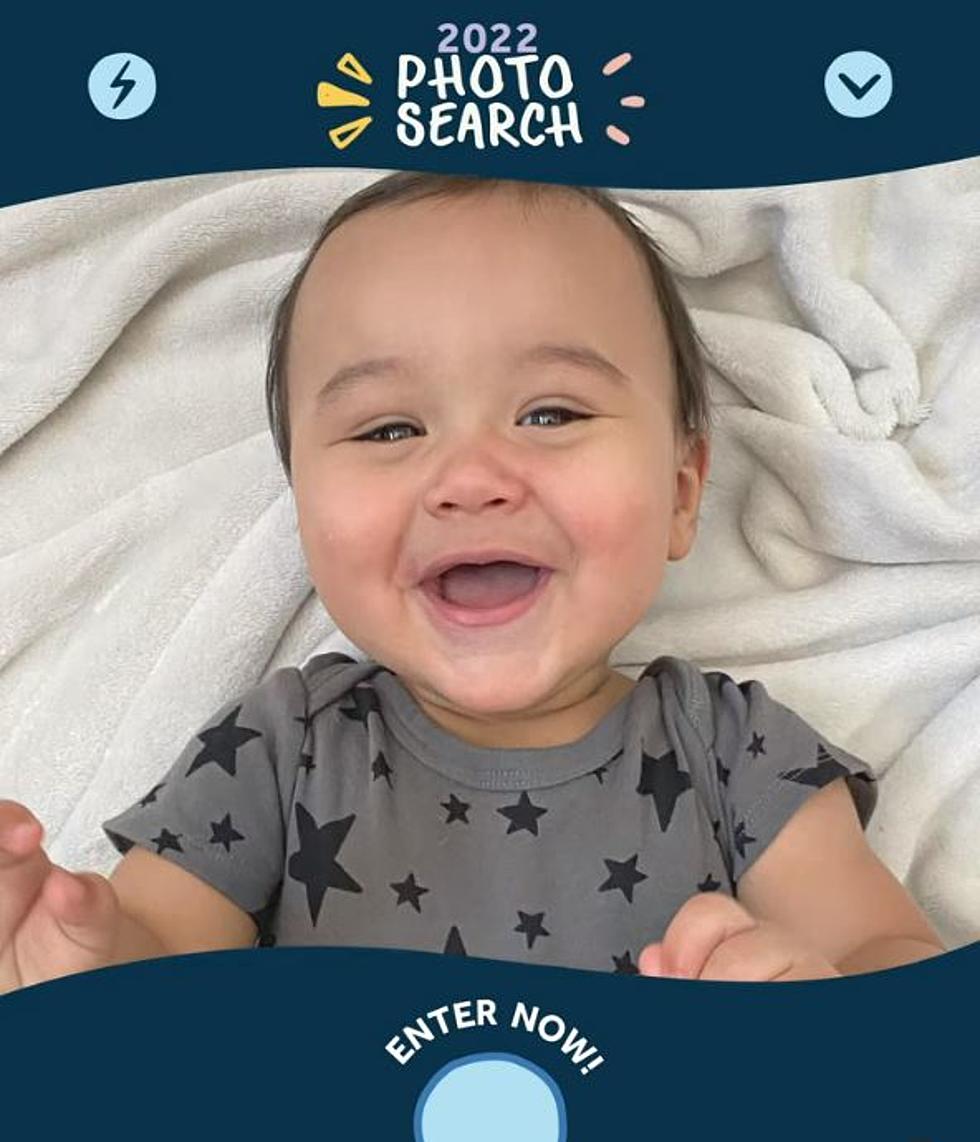 New England Parents: You (and Your Baby) Could Be the 2023 Gerber Generations Contest Winner
Gerber via Instagram
Public Service Announcement: there is still time, nine days to be exact, to have your baby featured as the 2023 Gerber Baby of the Year (spokesbaby).
This year it is a bit different than any previous year.
This year, Gerber is looking for a baby AND a parent to win this year's contest. They are labeling it a celebration of generations of Gerber babies.
So we need a baby, and a parent, from New England to represent.
How does it work? I'll tell you!
Head over to the Gerber website for entry and regulations here. The concept is simple for this FIRST-EVER Gerber Baby Throwback edition:
We're giving our favorite time of year a nostalgic twist.

Submit a photo of your baby and one of yourself as a little one—we want to celebrate generations of Gerber Babies!
That is it. You include your name, family story, and side-by-side picture of you as a baby, and your baby as a baby!
All entries are due June 10.
The title "Gerber Spokesbaby" comes with serious bragging rights, a $25,000 check, a wardrobe from Gerber Childrenswear, a one-year supply of Gerber products, and other prizes, like the fame of being the only Gerber Baby from New England in at least the last 10 years...perhaps ever.
Gerber has been doing the Gerber Baby Search for as long as they have been around. This started in 1928 when Ann Turner Cook was named the first and original Gerber Baby.
Ann's prize totaled $300. As she turned 95 last year, prizes now are 83 times as much, at $25,000.
In the past ten years, the prizes and locations of the babies have fluctuated. The last two winners were awarded $25K. Prior to that, some prizes were $50,000, and winners came from all over: Florida (2021), North Carolina (2019), Georgia (2018), Michigan (2016), and Missouri (2012), according to an Entry Baby article.
So what state produces the cutest babies, according to Gerber?
California (2020 and 2013), Pennsylvania (2014 and 2015), and Ohio (2016 and 2017) seem to be the leaders, as they have had two winners each in the last decade, according to Entry Baby.
I know we have some cute babies (and parents) in New England. If you have a child under the age of four and think they're just as cute as you were when you were a baby, submit an application!
I would love to see someone from New Hampshire, Maine, or Massachusetts –win. Get that application in this week, because the deadline is June 10, 2023.
KEEP READING: Here are the most popular baby names in every state
Using March 2019 data from the
Social Security Administration
,
Stacker
compiled a list of the most popular names in each of the 50 states and Washington D.C., according to their 2018 SSA rankings. The top five boy names and top five girl names are listed for each state, as well as the number of babies born in 2018 with that name. Historically common names like Michael only made the top five in three states, while the less common name Harper ranks in the top five for 22 states.
Curious what names are trending in your home state? Keep reading to see if your name made the top five -- or to find inspiration for naming your baby.
LOOK: The most popular biblical baby names