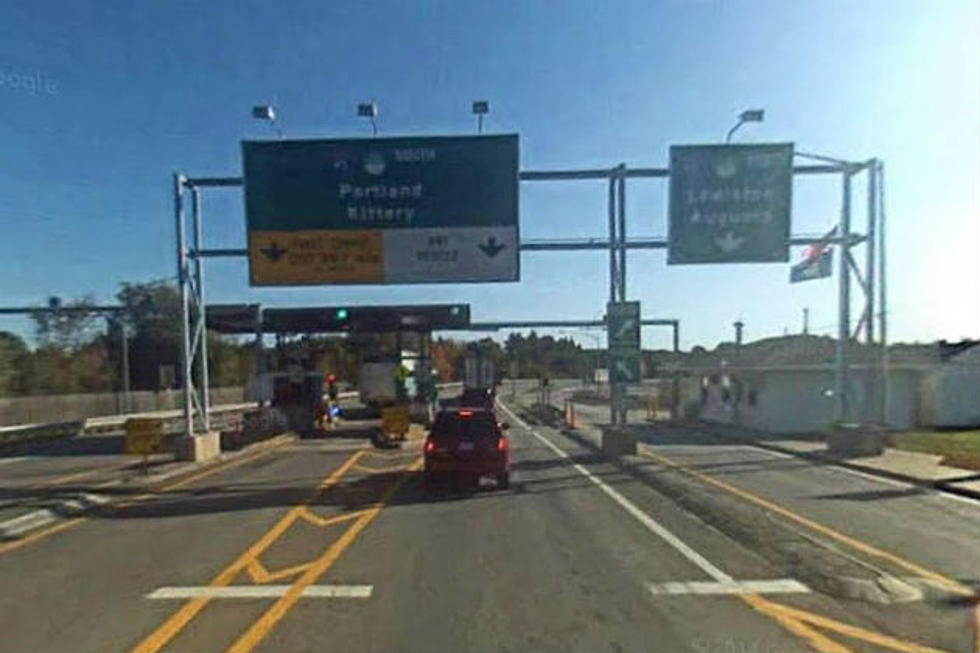 New Gray Turnpike Exit Configuration Starts October 24 – Here's What You Need to Know
Google Street View
Big changes start Monday, October 24 at the Gray Turnpike exit and there are some things you need to know to be ready for the new flow of traffic. 
The Gray exit is a major gateway for commuters and tourists alike. People who live west of Gray up through the Oxford Hills area travel Route 26 to connect to Exit 63 as their entry to the Maine Turnpike to travel anywhere south. Commuters get backed up here in the morning and evening on an almost daily basis. In addition, traffic coming from the Windham and Lakes Region area via route 202 use the Gray exit to hop on the Turnpike.
Exit 63 is also the way via Route 26 to reach areas like Sunday River and Oxford Casino, two major tourist attractions that generate a lot of traffic.
Construction has been underway since this spring on a new interchange at Gray that will help alleviate that congestion and make traffic flow more smoothly. Gone are the days when everyone enters and exits the turnpike through one ramp.
Northbound on and off ramps stay the same, but if you're travelling south you'll enter and exit at a new location at the intersection of Routes 202 and 26-A. Traffic travelling south on the Turnpike from Route 26-A will no longer have to turn left at the light and then wait in a line of traffic to turn right onto the Turnpike. Now driver's will go straight across onto the new southbound ramp.
Here's a handy guide to the new exit
To be ready for the new ramp to open, the Turnpike will close the southbound on-ramp at 10AM, Friday October 21. This should have the least impact on commuters to Portland. If you plan to go south from Gray on the weekend, you'll either get on in Lewiston or Auburn or take Route 26/100 in and enter the Turnpike at Falmouth Exit 53.
Here's another handy guide.
Come Monday everything should be in place and we can hopefully say goodbye to traffic headaches when the new Exit 63 is fully open.