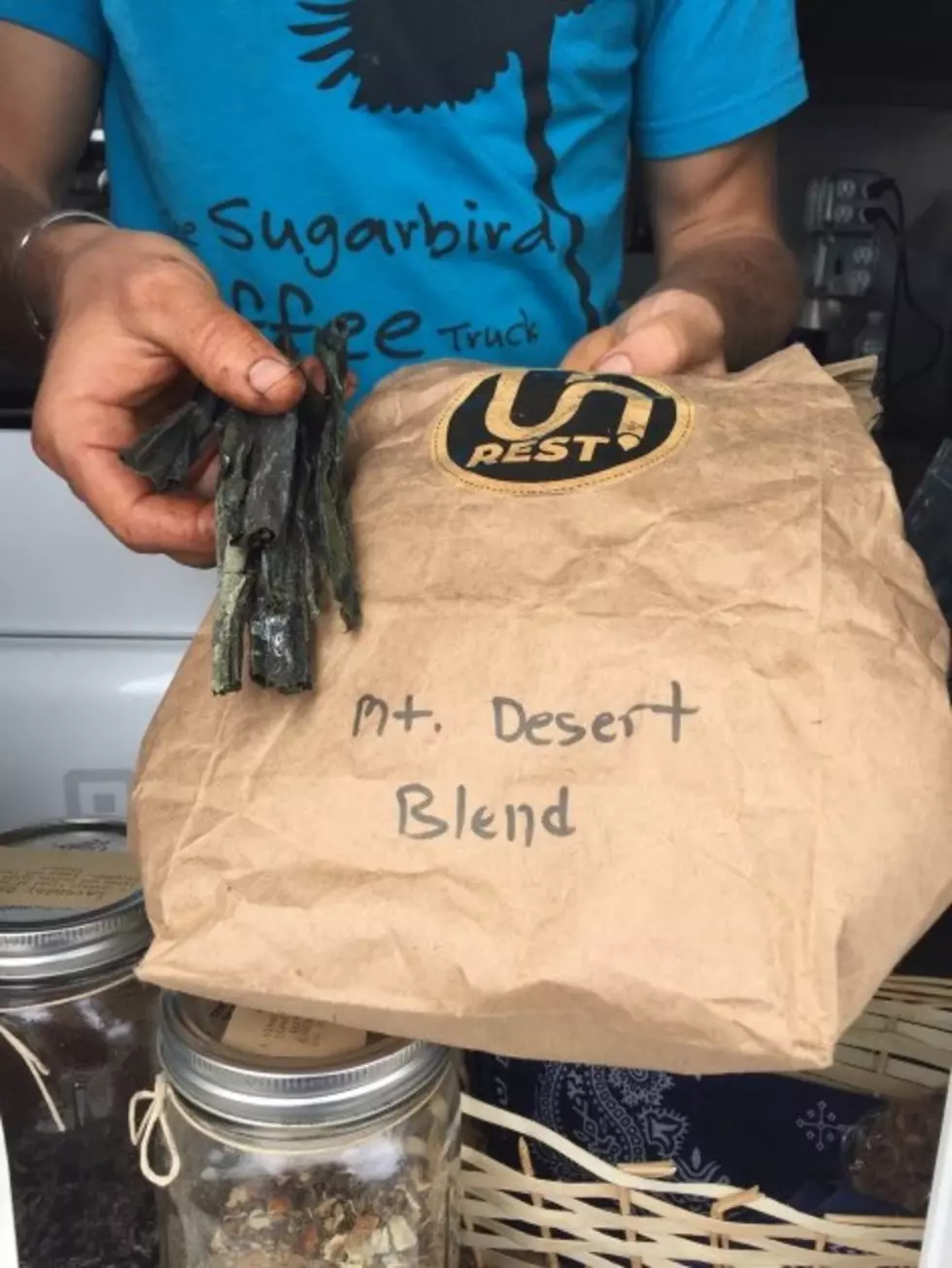 New Truck Offers Kelp … In Your Coffee?
Hannah Harleen
Iced coffee is a must have for many (including myself) when the warmer weather hits. Recently I came across an article online for a new local coffee truck that carries coffee with, get this, kelp. Yes, that's right! Iced coffee infused with sugar kelp.
It may not sound like the most appealing thing to everyone right off the bat, but as soon as I saw this I knew I had to try it. Something very unique, potentially very delicious, and certainly very Maine. And it was just that.
Down by Ocean Gateway in Portland is home to the new Sugarbird coffee truck owned and operated by Justin DeWalt. The truck has been in operation for a month, and Justin is there from 7:30 in the morning until about 4PM everyday.
I immediately inquired about the sugar kelp coffee he offers and he gave me the low down! Check out the video below to find out more about the kelp used in the coffee and what to expect.
When I initially tried a cup myself, I tried it black. I typically take my coffee with cream and sugar, so the coffee taken black wasn't for me in particular. Justin suggested I add cream and some real maple syrup. It made a huge difference. The maple actually brought out the flavor of the kelp more, and it was quite delicious. What? How? The taste of the kelp actually helped cut down the bitterness of the coffee and really added some sweetness, just the right amount too.
While kelp in coffee may not be for everyone, I at least recommend giving it a try before you knock it. Justin's coffee truck offers more than just kelp coffee; there is regular coffee as well from Unrest Roasting Company and snacks to go along with it, including donuts from Holy Donut!
So grab an iced sugar kelp coffee, a bite to eat, and enjoy some unique and delicious flavors from the Sugarbird coffee truck in Portland! Be sure to check out their website and facebook page for more!