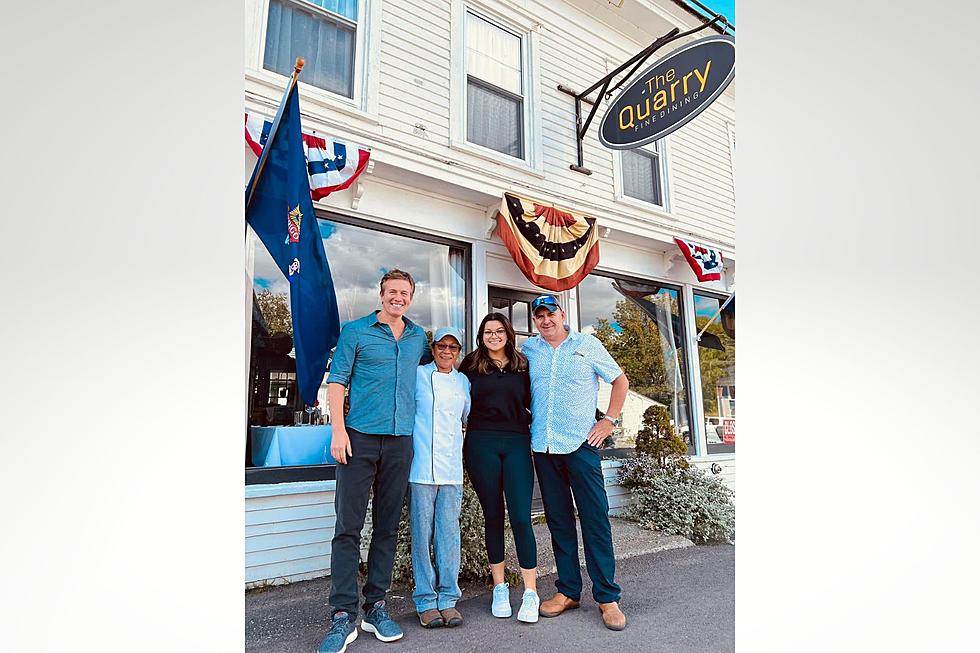 Only 1 Maine Restaurant Is a Finalist for the James Beard Awards 2023
The Quarry via Facebook
One of Maine's finest and friendliest restaurant had a jubilant surprise last year, as the chef/owner was featured on CBS Saturday Morning as a feature story.  The restaurant is nestled on the shore of Lake Hebron in Monson, Maine and is quite unassuming, as is the owner.
The Quarry has continued to make national headlines, and now here's another accolade to add to the luster of this gem.
Chef and owner of The Quarry, Lulu Ranta, is know not only for her "fun dining", instead of fine dining, and delicious food, but also for her hugs to patrons and exceptional hospitality.
That is why The Quarry has been nominated for the "Outstanding Hospitality" Award presented by American Airlines as a 2023 James Beard Awards finalist.  It's the only restaurant in Maine nominated this year.
Customers rave about the food, but the owner/executive chef, and all of her staff will tell you The Quarry is a special place.  Lulu has made it that way, bringing warmth, charm, love and laughter to restaurant and the community.
Lulu's story is fascinating, and you can read the story of how this petite woman transformed from a maid in the Philippines, to a successful restaurateur in Maine. Here's where you can read about CBS's Jeff Glor's trip to Maine to meet Lulu.
The "Outstanding Hospitality" Award as described by the James Beard Foundation is described as,
A restaurant, bar, or other food and drinking establishment that fosters a sense of hospitality among its customers and staff, that serves as a beacon for the community, and demonstrates consistent excellence in food, atmosphere, hospitality, and operations, while contributing positively to its broader community.
This sure does sound like a great description of The Quarry in Monson, Maine.  Good luck to Lulu and the Monson community.  You're a winner in our book.
These 16 Maine Diners Are Sure to Hit the Spot
Look at This Castle in the Woods in Maine with Fascinating History