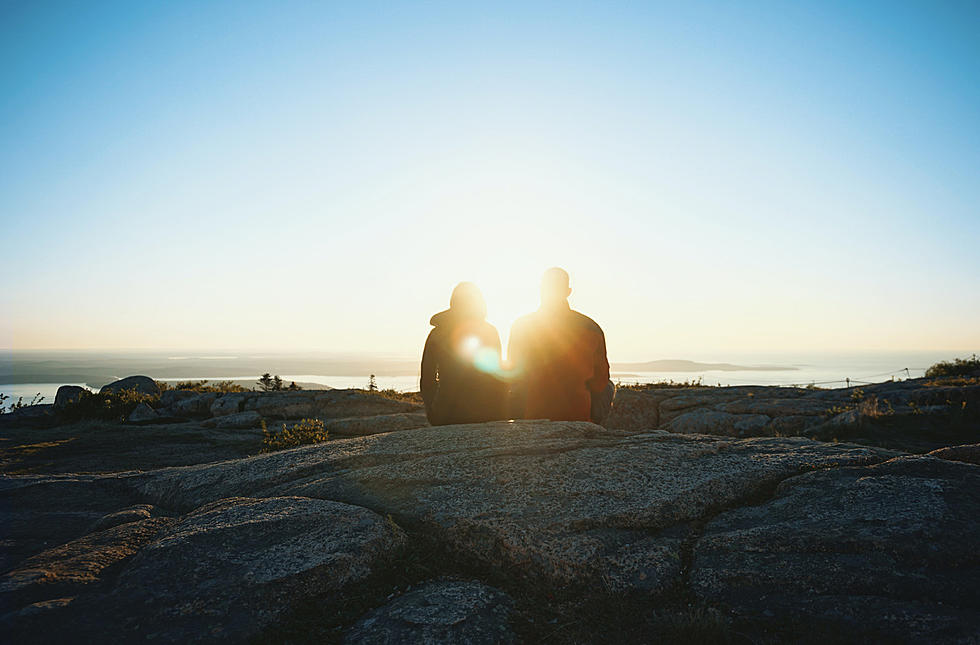 Reader's Digest Names Bar Harbor A "Romantic Weekend Getaway"
Asaf R UalImd/UnSplash
So if romance is in the air then I guess that we're all in the right place.
There are romantic spots all over eastern Maine. It's easy to feel the love as one sits with that someone special overlooking the lake on a moonlit night, or when taking a stroll along the Shore Path in Bar Harbor after a really good meal at one of the restaurants there.
This month Reader's Digest published "20 Romantic Weekend Getaways for Couples in the U.S.", and our very own piece of Eden is on the list. That's right, Bar Harbor was certainly one of the 20 places mentioned, and how could it not be?
The folks at Reader's Digest called Bar Harbor "colorful and charming", and also said that "it's easy to lose track of time as you meander through the shop-lined streets."  They mentioned the working harbor and "some of the freshest seafood that you'll taste in your life."
Of course, they went on to mention Acadia National Park "with some of the most jaw dropping vistas in the country."  Guess that's why over 3 million people will visit the Park this year.
When it comes to romantic getaways Bar Harbor was listed with places like Memphis, New Orleans, Reno, and San Antonio, Texas.
Bar Harbor has already made a few prestigious lists this year, including one of the "26 Most Beautiful Towns in America", according to Conde Nast Traveler.  Also, U.S. News & World Report said it was the "Best Small Town to Visit in America", beating out places like Telluride, Colorado, and Lake Tahoe, California.
$3.5 Million Bar Harbor Estate For Sale Includes An Amazing Pool
The stuff that dreams are made of!
Wow, look at this huge solar-heated saltwater swimming pool, which is part of this $3.5 million dollar estate for sale located on the shore of Salsbury Cove in Bar Harbor. There's certainly enough room in it for all of your family and friends, and then some! Just imagine the pool parties that you could hold here. Where's that volleyball?
The property built in 2009 is located at 65 Shore Acres Road and consists of the main house and a couple of really nice seasonal guesthouses on 2.64 acres right on the shore. All total we're talking 6 bedrooms and 5 bathrooms and a total of 5,826 square feet. Pretty amazing, and that's what your guests are sure to say when they stop by to visit or to spend a few fun-filled and relaxing days by the ocean in Bar Harbor.