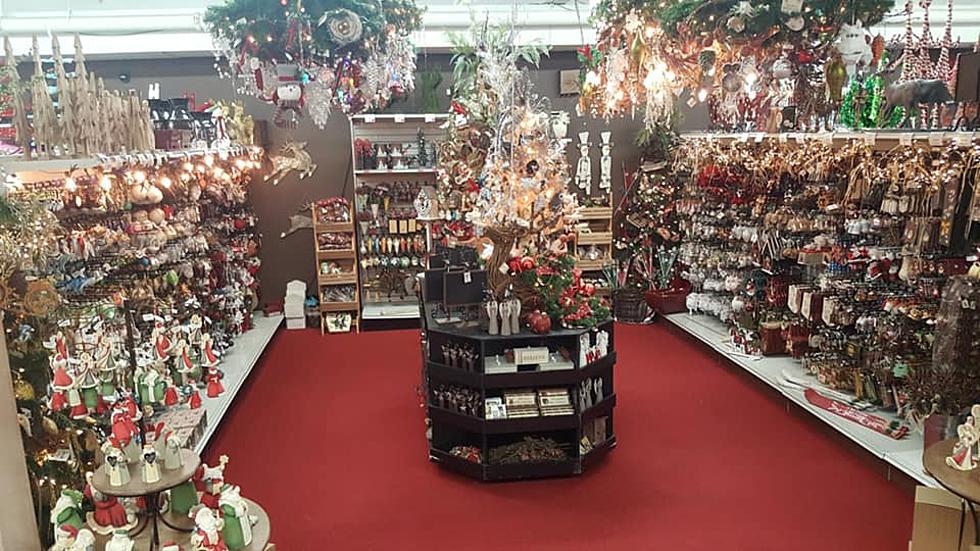 Road Trip Worthy: New England's Biggest Christmas Decor Store Is Festive Fun
The Christmas Place via Facebook
If you love everything about Christmas and want to shop the season all year 'round, then you need to visit The Christmas Place in Abington, Massachusetts. Faster than you can get to Boston, you can get to the North Pole – or at least feel like you did. Walking through the doors of The Christmas Place is like walking into Santa's workshop.
Honestly, from the outside you probably can't picture what Christmas delights await you inside this massive holiday store. What appears to simply be a warehouse of some sort it actually a magical Christmas wonderland complete with animatronic dancing penguins, a 300-square foot train display, a coffee shop and bakery with all sorts of holiday treats, and anything you could possibly need to decorate for the season.
Plus, there is a magical Christmas forest for photos with Santa every single day of the week, there's even photo hours on Christmas Eve. The store features a life-sized Elf on the Shelf to keep an extra close eye on the kids.
Kids would totally love this place. It's room after room of decorations, displays and deliciousness. Honestly, who wouldn't love this place? It is like the magic of Christmas collected inside a store. Almost everything you see can go home with you to go Christmas crazy right in your own house.
Personally, I have an aunt completely obsessed with Christmas who I know would love this place. She has a "Jingle Bells" ringtone all year long. I think I've got to make the trip with her and the kids to check out New England's biggest Christmas decor store, The Christmas Place on Bedford Street in Abington.
See Inside the Largest Christmas Decor Store in New England
Love all things Christmas? Then this store in Abington, Massachusetts is for you. Walking through their doors is like heading into Santa's workshop and the best part, they are celebrating Christmas all year round.