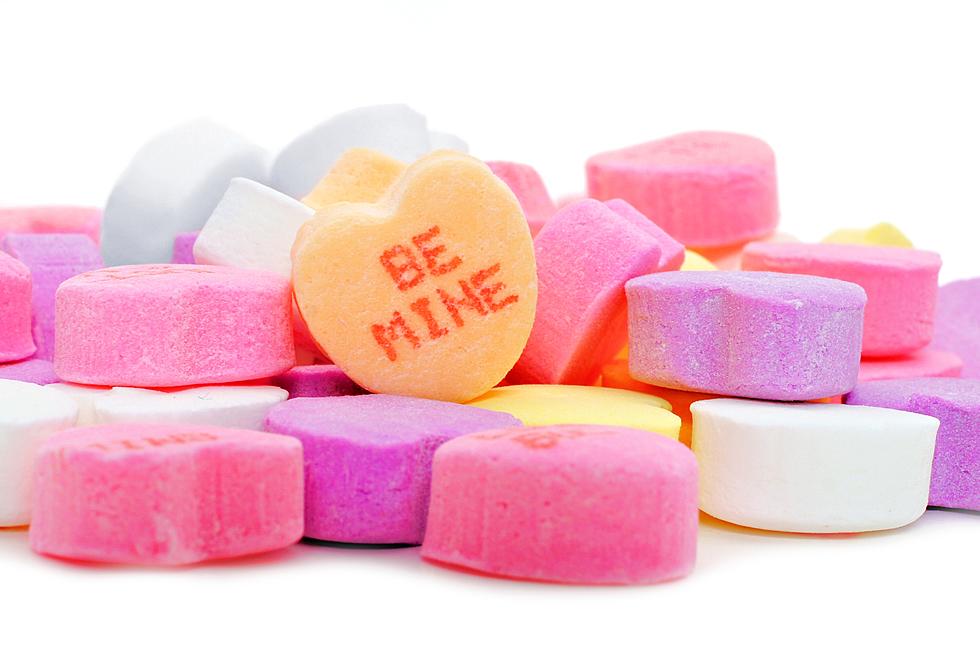 Sweethearts Conversation Hearts Confirmed To Return
Getty Images/iStockphoto
You may have noticed one thing missing on the candy shelves this Valentine's season, but they'll be back.
In July of 2018, NECCO closed its plant in Revere, Massachusetts after creating their famous candy wafers for over 150 years. After struggling to stay afloat for several years, they ended up being bought by the Spangler Candy Company, the makers of the classic Dum Dum lollipops. Unfortunately they ended up closing the NECCO plant and the company is now dead.
People seem to either love NECCO wafers or absolutely hate them comparing eating them to eating a piece of chalk. I've loved them ever since I was a kid.
Many more people like the Sweethearts conversation hearts, and what you may not have known is that NECCO also manufactured Sweethearts conversation hearts, which are the exact same candy as NECCO wafers, but in smaller, thicker heart shapes that have Valentine messages like "Be Mine" printed on them them. With NECCO gone, the candy hearts are no where to be found. People are disspointed
There's no confirmation on how soon they will be back, but it likely won't be this year as the new company is likely not prepared yet after less than a year since the sale, but let's hope Valentine's Day 2020 will see the return of this much loved Valentine's candy. Get it? Much loved? Valentines?