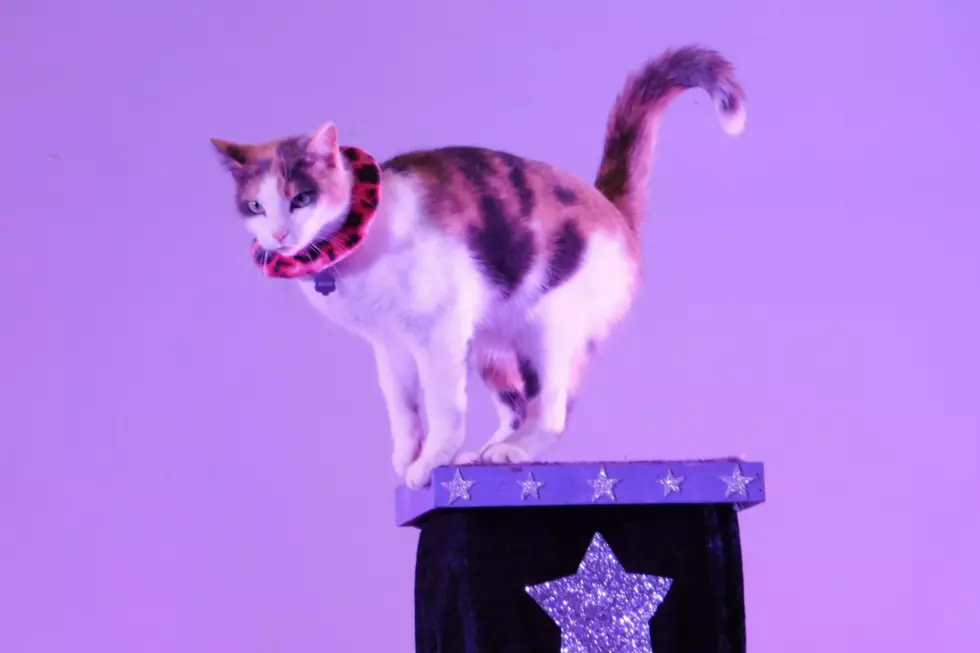 The Amazing Acrocats Are in Portland, Maine for 12 Exciting Purr-formances
Facebook.com via Amazing Acro-Cats Fan Club
The Amazing Acrocats and Tuna and the Rockcats are pouncing on Portland, Maine for twelve purr-formances of their world famous show. These cats have been featured on Stephen Colbert and now they're in Maine for a paws-itively exciting show!
The entire cast is made up of rescue cats who are trained to do incredible feats and play musical instruments. The cat's handler, Samantha Martin, is an experienced animal trainer. She uses clicker training, a positive reinforcement training method, to create an entertaining and educational show for the audience while saving the lives of rescue cats.
Samantha and her kitties will take the stage at St. Lawrence Arts beginning Thursday, August 10th for twelve total shows, including nights and matinees. Kids, adults, and cat ladies alike will love the novelty of cats doing cool tricks. Plus, the show includes a set by the world's only all cat band, Tuna and the Rockcats!
Samantha also promotes the importance of rescue, adoption, and fostering to save lives of cats around the globe. All of the cats have been rescued and trained by Samantha.