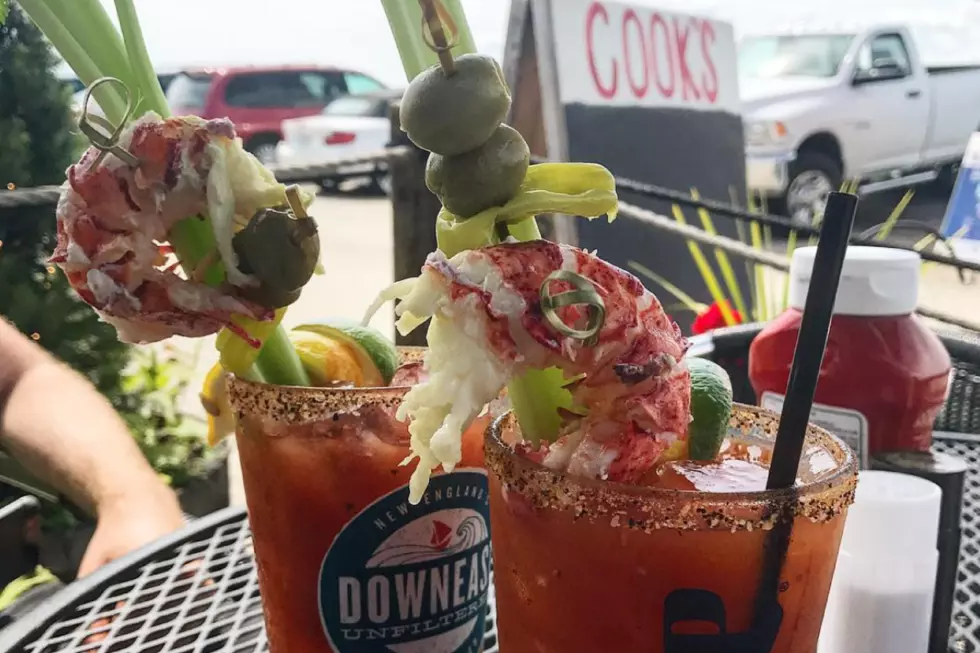 The Bloody Mary at This Maine Island Eatery Features an Entire Lobster Tail
Instagram via skelly421
If you're looking for a true Maine experience, then you'll want to visit Cook's Lobster & Ale House on Bailey Island. This cozy eatery is nestled between lobster boats and summer homes at the very tip of a peninsula. Walk though the wooden plank door complete with a porthole to find delicious lobster and other seafood delights.
You'll also find a gorgeous view of sailboats and smaller vessels as they putt throughout the cove.
Cook's Lobster & Ale House is also home to this incredible Bloody Mary, topped with a full cleaned lobster tail. It'll run you a few extra bucks (it's sold at market price) but if you're gonna get a Bloody at Cook's, you might as well get the whole deal.