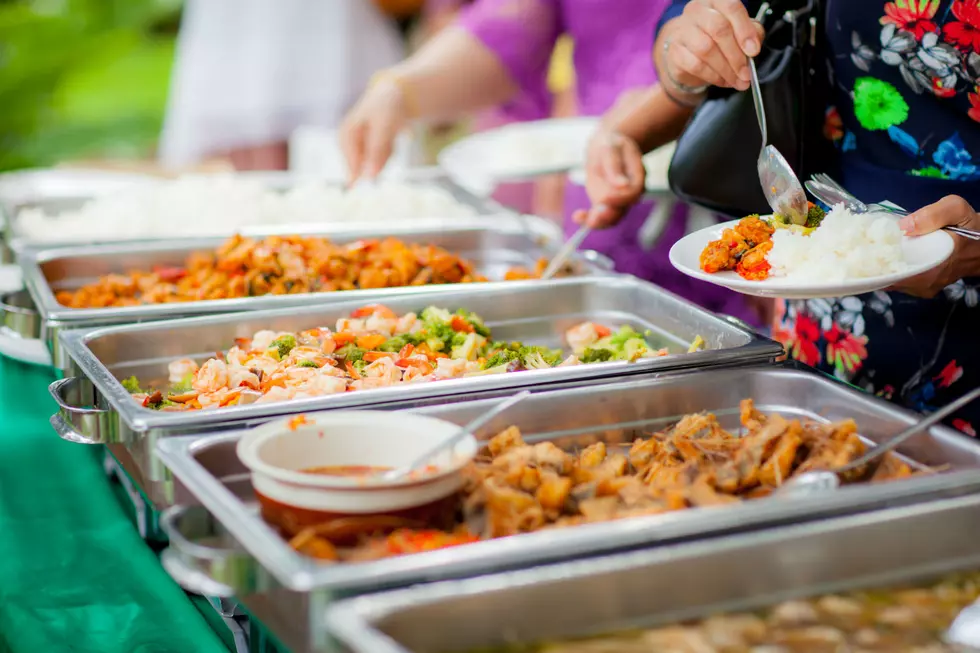 What Happens When a 10-Year-Old is Loose in a Buffet
ThinkStock
I thought I liked the words 'all inclusive'...but it's crack to a 10-year-old.
Our vacation in Aruba was great. It pretty much included a lot of beach, playing in water and eating and drinking our weight daily. I tried to control myself, but I didn't try that hard.
I had lots of delicious meats and wine and cheeses and rum and sauces and carbs and then rinsed and repeated.
Take away the wine and rum, and replace with Sprite, Coke and virgin Pina Coladas and that's what the kids did.
The resort we stayed at, Riu Palace, was awesome (Thank you Tammy at Cruise Planners) . They had several restaurants - but the one we gravitated to was the buffet. It was called the Don Nicholas Restaurant. We have no idea who Don Nicholas is, but his food is awesome. It was rows and rows of everything you could imagine. Think of the Golden Corral in a foreign country.
SIDENOTE: Maine needs a Golden Corral.
This is the plate of food one of the 10-year-old's made for himself.
Let's review:
two rolls (with butter)
french fries
pasta with butter
orange Jello
Sprite
The only green vegetable on this plate is the accidental parsley bit from the butter sauce on the pasta.
I laughed so hard. Sure, I had veggies on my plate - but this did look pretty good.
Don't worry, he did get some vegetables. He grabbed some ketchup for his fries.
Ya gotta love vacations.