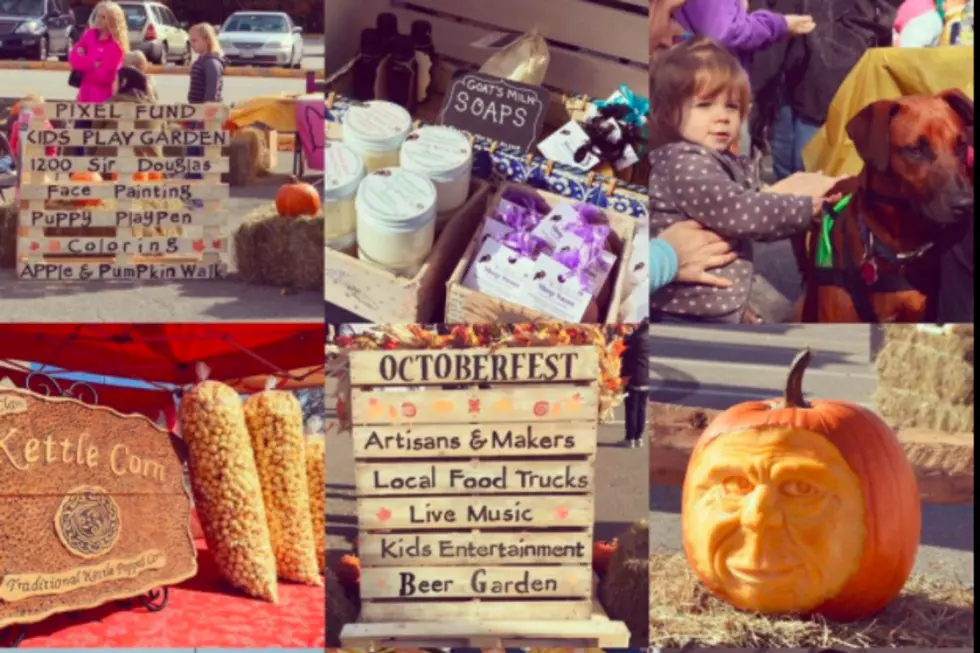 2nd Annual Octoberfest at the Maine Mall Saturday October 14th!
Facebook/MaineMall
Food trucks, pumpkin carving, pet adoption, crafts, music...and that's just the beginning of Octoberfest at the Maine Mall!
By the way, this is another reason we have to hit our goal of 1.5 million bottles and cans by Friday October 13th, because Octoberfest at the Maine Mall starts Saturday October 14th - right where Cans was!
It looks to be a beautiful day on Saturday October 14th! Here's what's happening on a gorgeous Maine fall day - oh and it's all free admission!
On Stage:  Singer Song Writer Tyler Levs 1-2
Food Trucks: Dirty Gerty's Steak Tips, Pinky D's Poutine, Urban Sugar Donuts, Wicked Good Dogs with Pineland Beef, Shut Up N' Eat (think the name speaks for itself)
Local Vendors: Laura's Magnabilities, Cullen Jewelry Design, SC Designs, Dance Studio of Maine, Krucial Cos, Mainely Mittens, Shalom House, LuLaRoe 30 foot boutique , Studios2go Video Game Trailer.
Robbie Foundation Kids Activity area
Pixel Fund Pet adoption with Cats and Dogs
Selfie station #MMOctoberfest. See? Now your kids will be begging to go - there are selfies!!
Again, it's free admission event so bring the whole family.
It all starts Saturday October 14th from 11-4 in the Maine Mall parking lot - right were the Q's Cans for a Cure tent was set up!
*rain date Sunday October 15th