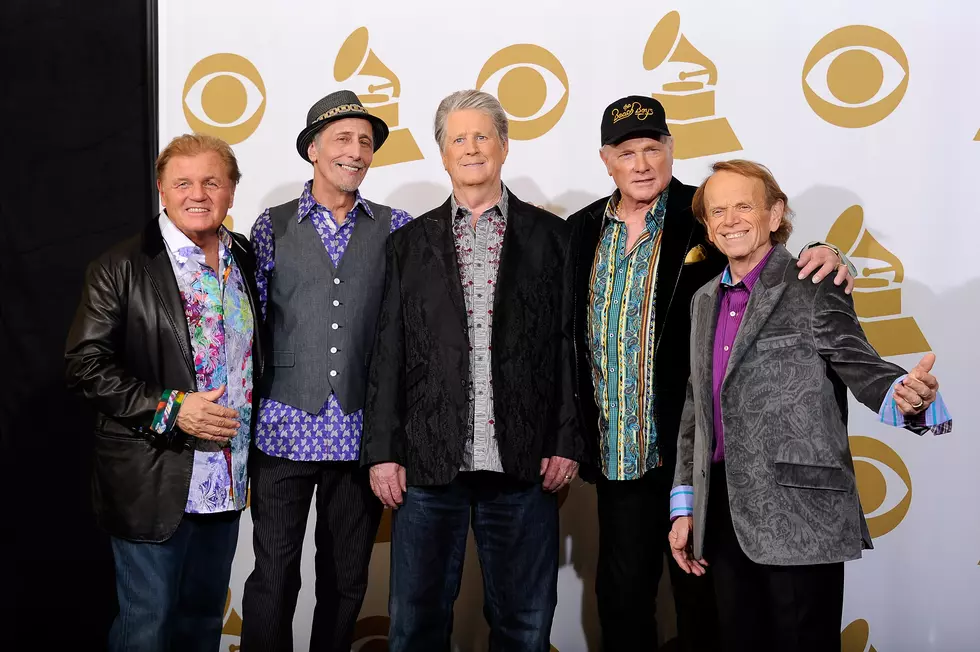 5 Beach Boys Connections to New England You Never Knew About
Getty Images
2022 marks the 60th Anniversary of The Beach Boys. But despite promises of grand celebrations and perhaps even reunion events…well, as The Boys sang themselves, "It won't be long 'til summertime is through…"
The band did release an expanded version of its "Sounds of Summer" compilation, which boasts 50 additional songs and 22 new stereo mixes.
They also continued performing, albeit separately.
Brian Wilson and Al Jardine toured alongside Chicago, while Mike Love and Bruce Johnston hooked up with country group LoCash following the latter's aptly-named song "Beach Boys."
As three members are in their 80s (with a fourth, Jardine, reaching that milestone in September), The Beach Boys owe us nothing. It is understandable if they – along with founding member David Marks – live on through their music and in our memories.
It is a shame if New England has seen the last of the full-fledged Beach Boys, given their understated but important ties to the region.
Did you know…
A Beach Boy Went to College in Boston
From 1969-71, Marks studied at Berklee College of Music and The New England Conservatory of Music. Marks joined the Boys onstage at Symphony Hall during his stay in the Hub and almost rejoined full-time (before doing so in earnest in 1997).
The Band Debuted "God Only Knows" in Massachusetts
Per reliable fan site Beach Boys Legacy, the band played the song at the Pittsfield Boys Club on July 28, 1966 – the first time it was performed live.
The Beach Boys Wrote and Recorded an Album on Martha's Vineyard
1992's "Summer in Paradise" also includes a nod to the island's Beach Plum Inn in its liner notes. Trivia: you could probably fit every copy that sold into one beach cottage (though it also features Uncle Jesse's cover of "Forever").
The Brother Records Logo is Based on a Famous Boston Statue
Perhaps you've recognized "Appeal to the Great Spirit" on your way into the Museum of Fine Arts. When The Beach Boys founded their own label in 1966, "Appeal" was chosen as its logo (as the Wilson brothers felt there was a spirit watching over them).
Massachusetts Saw the Debut of Another Beach Boys Classic…
"Kokomo," on June 17, 1988, at Great Woods. I was there....at age five! It played…poorly (but I'm told it wound up doing okay).
Step Back in Time at These 10 Historic New Hampshire Restaurants
These Are 17 of the Best Coffee Shops in New Hampshire