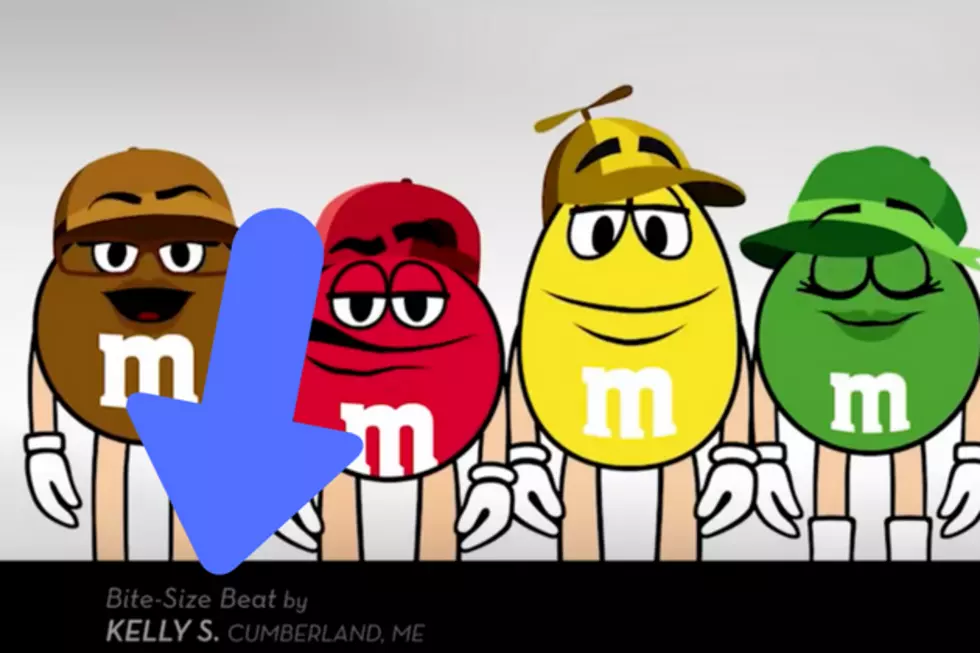 Are You The Kelly S. from Cumberland from the M&Ms Commercial?
YouTube via mmschocolate
While watching Jeopardy on Tuesday night a commercial for M&Ms played just before Final Jeopardy.
The 15-second ad features bobbing M&Ms and a beatbox-style track behind it. At the bottom of the screen it reads: Bite Size Beat by Kelly S. Cumberland, ME. Apparently, M&Ms is running a contest where you can create your own commercial and they could use it on TV.
I shouted at the TV screen, "Kelly S. isn't real." I launched into a massive conspiracy theory. I think M&Ms wants me to believe that someone from Maine went to the website, created a commercial, and they chose it as their TV commercial.
It's my theory that there's a different ad running in all states across the country with a name targeted to a city in that state. 
I want you to prove me wrong. Are you Kelly S. from Cumberland? Did you create this ad that M&Ms decided to use as a commercial?