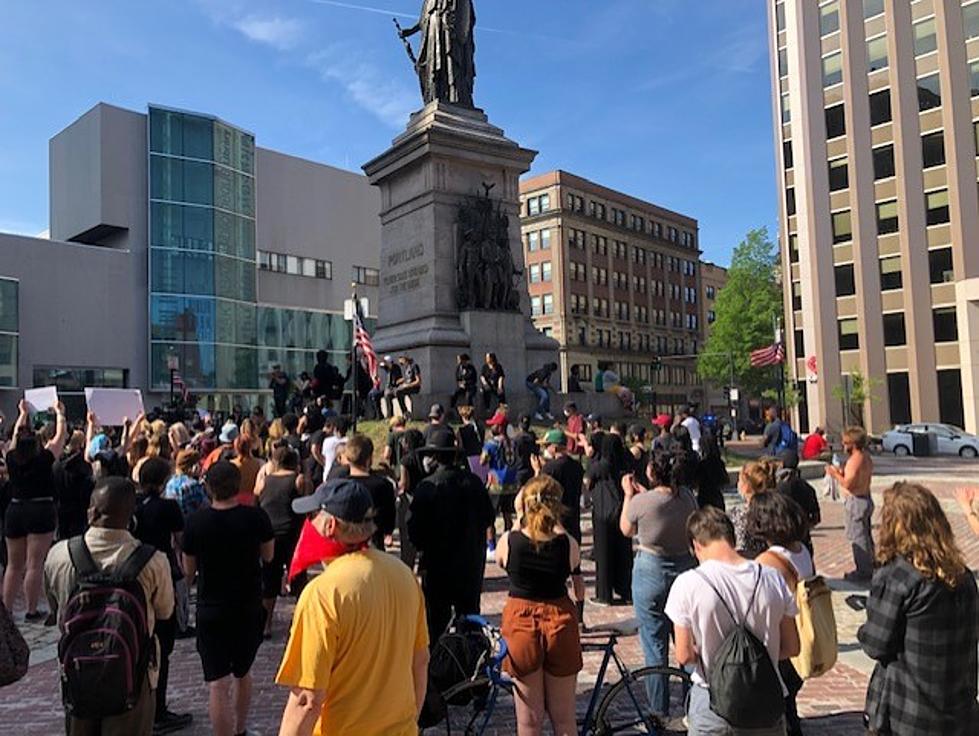 Black Lives Matter Portland Releases List of Demands
Credit: Kwame
Since the murder of George Floyd, national and worldwide attention and discourse has refocused on civil rights in a capacity we haven't seen since the 1950s and 1960s.
...[T]o eradicate white supremacy and build local power to intervene in violence inflicted on Black communities by the state and vigilantes. By combating and countering acts of violence, creating space for Black imagination and innovation, and centering Black joy, we are winning immediate improvements in our lives.
Locally in Maine, protests have been happening daily in Portland as well as protests in Lewiston, Augusta, Bangor, and popping up in smaller towns as well.
This weekend, Black Lives Matter Portland released their list of demands for state and local officials. The demands include items from transferring police funds to social services, closing Long Creek Youth Development Center, enacting universal health care, ending the use of police for COVID-19 health and safety enforcement, and more.
In addition to those demands, Black Lives Matter Portland has also called for the firing and replacement of City Manager, Jon Jennings.
What do you think of the demands? Let us know via the app.

Enter your number to get our free mobile app
Black Lives Matter Portland Area Protest This Past Week