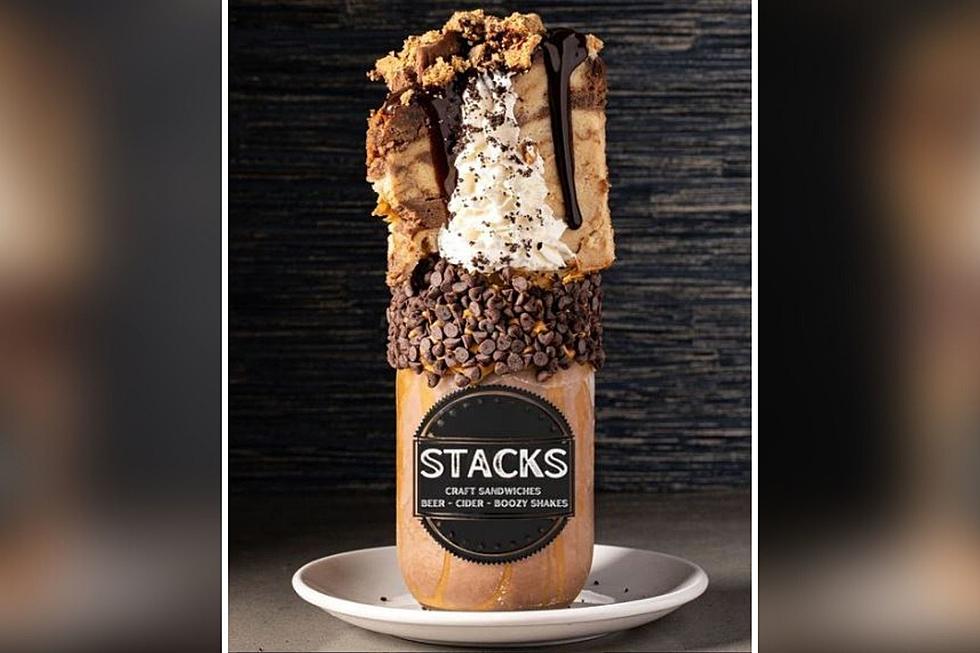 Boozy Shakes at New Restaurant in Haverhill, MA are So Much More than Dessert
@feedmestacks @itsjennybravo via Instagram
It's tough to open a restaurant these days because there is so much competition! One must ask themselves this very important question:
What is going to set us apart from the rest?
Are your servers going to dance on the table to the Macarena every half hour? Do you serve an extravagant Bloody Mary that is on fire as it arrives to the table? Do you have buckets full of bacon for $2 on weekdays from 2pm - 6pm?
In this age of social media, you need something that catches the eyeballs of potential customers and makes them say, "OH! I need to try that place!"
Stacks had their grand opening in downtown, Haverhill, Massachusetts last month!
To say there was a buzz around this restaurant opening is a major understatement.
According to their website, two brothers named Paul & Anthony Tomacchio are the chefs and masterminds behind the inclusive yet unique menu at Stacks. They offer globally-inspired craft sandwiches, 24 beers/ciders on tap, and perhaps the most exciting menu item of all....
THE BOOZY SHAKES!
Over-the-top booze-infused milkshakes range from flavors like Coconut Cream Pie to Peanut Butter Cup Bread Pudding.
These shakes are guaranteed to have you singing this hit song from 2003:
Once people saw photos of these creative concoctions they were compelled to share it with their friends and make plans to consume them ASAP.
Stacks is taking the Merrimack Valley by storm and you need to get involved! Follow them on Instagram and Facebook and experience a shake for yourself at 122 Washington St in Haverhill!
10 Favorite New Hampshire Pizza Places Chosen by Granite Staters
12 of the Best Breweries in NH Decided by Granite Staters