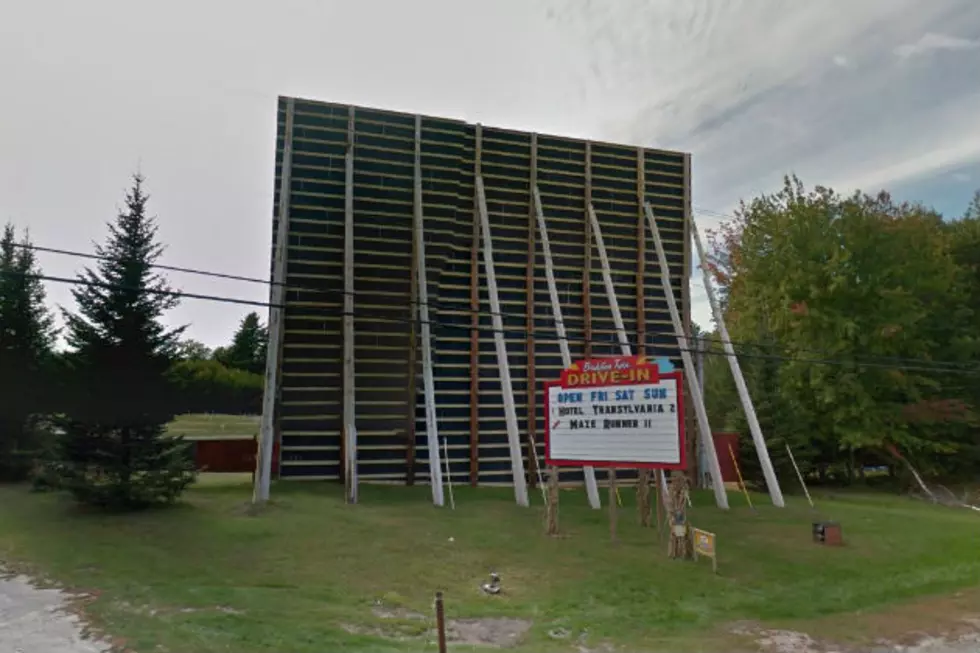 Bridgton Twin Drive-In Opens in Less Than a Week – Here's What's Playing
Google Street View
The Bridgton Twin-Drive in on Route 302 starts its 67th season this week. That's quite a feat to survive the VCR, DVD player, streaming services, high-definition television, and surround sound systems.
There's something about watching a movie at a drive-in that just can't be replicated and that's what has kept the Bridgton Twin Drive-In going all these years, most of it in the good care of the Tevanian family.
According to a 2016 article from the Portland Press Herald, the Bridgton Drive-In was bought in 1971 by John Tevanian. It was only a few years after that in 1977 that I had my very first experience at the Bridgton Drive-In watching a movie that everyone was talking about. Star Wars. It wasn't called "A New Hope" then. Just Star Wars.
It was unlike anything I had seen at the age of six and I've been a Star Wars Fan ever since. I'm sure all nine Star Wars movies have been shown on that screen over the years.
Just a few weeks ago this is what the grounds looked like. Still lots of snow.
Now that we've gotten a few days of above-average temperatures to melt that snow, The Bridgton Twin Drive-In is ready to open for the season on Thursday, April 20. What's playing? Something for everyone!
The Super Mario Bros. Movie
According to Rotten Tomatoes, top critics rated the animated version of the legendary Super Mario franchise at 41% while the audience score is 96%. Who do you want to believe? The movie is just plain fun.
John Wick Chapter 4
The fourth entry into the John Wick series is getting the best ratings of the bunch with critics and audiences alike giving it 95% and 94% respectively.
Puss In Boots: The Last Wish
It's been 12 years since the first Puss in Boots movie and finally, Antonio Banderas is back providing the voice of the cat who wears boots and drinks milk by licking it out of a glass.
For the complete schedule of showtimes and how to get tickets, check out the Facebook post by the Bridgton Twin Drive-In that has everything you need to know before you go.
25 Cannabis Shops in Maine With the Best Names Ranked
These are the best names of actual cannabis shops in Maine ranked from number 25 to number 1.
The 10 Most Dangerous Places To Live in Maine Right Now
Based on crime statistics and patters, here are the most dangerous cities in Maine for 2022