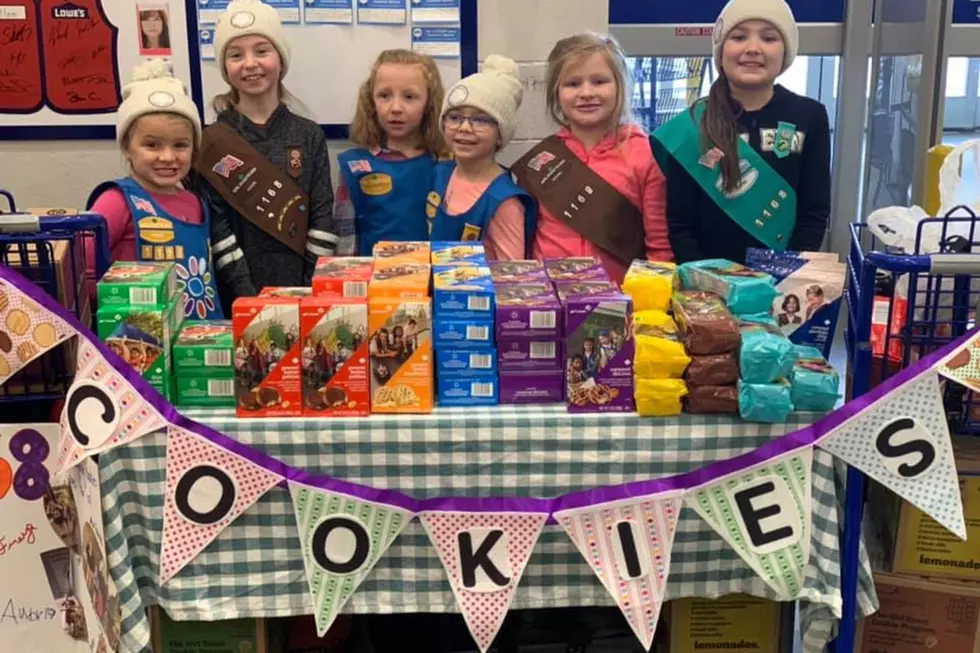 Covid-19 Interrupted Girl Scout Cookies – Here's How to Get Them
GirlsScouts.org
March is Girl Scout cookie time, and when the world stopped - so did cookie sales. But you can still get your Thin Mints!
The selling of cookies is the biggest fundraiser for the Girl Scouts of Maine. Obviously, Girl Scout cookie booths and door-to-door sales had to stop because of social distancing, but you can get your cookies online!
So, they have launched Girl Scouts Cookie Care as a way to safely order cookies for home delivery or to share the love by donating cookies to first responders, volunteers, and local causes. Donated cookie shares will come directly from local troop inventory.
The funds collected from cookie sales are the financial lifeblood that helps Girl Scout councils deliver life-changing programming to girls. The COVID-19 pandemic hit the U.S. hard in the midst of cookie season, and in Maine girls haven't been able to sell their inventory due to social distancing and other safety precautions, causing nearly a quarter of a million dollar loss on the annual sale to date in Maine.
You can also buy cookies from Girl Scouts you know. Be on the look out for 'virtual cookie booths,' because a lot of the girls are using the power of social media (with parental supervision) to make their sales pitch, collect orders, and deliver or donate the cookies when it's again safe. No matter how consumers purchase cookies, doing so allows Girl Scouts in Maine to continue to give back to their communities while the proceeds, which all stay local, sustain innovative programs for girls.
MORE: See 30 toys that every '90s kid wanted