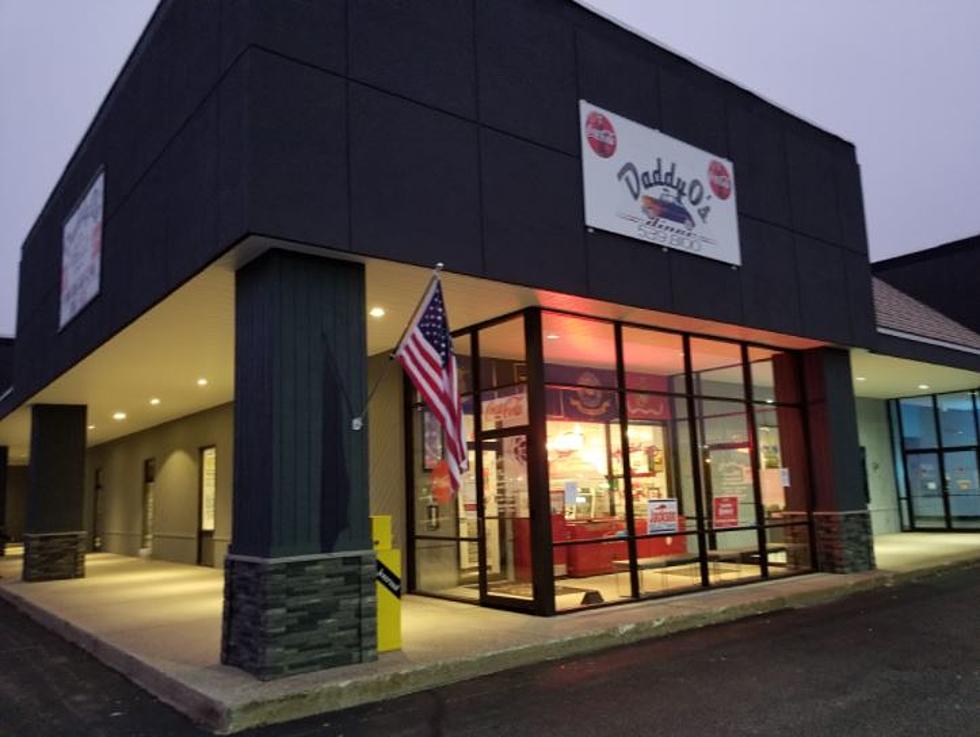 Daddy O's Diner in Oxford, Maine, Adding Second Location
daddyosoxford.com
Daddy O's restaurant at the Oxford Plaza has had tremendous success in the Oxford Hills since it opened in 2008. So much success that owners Aaron and Amanda Ouellette are now expanding to add a second location.
Daddy O's opened in 2008 in a building between Oxford Plains Speedway and the New Balance Factory Outlet on Route 26.
The restaurant became so popular that they moved into the Oxford Plaza, taking up some space occupied by Shop 'n Save Supermarket until the early 1990s. They even brought their original sign with them that you can see on the side of the building.
Their popularity in the Oxford Hills grew even larger in the new space. The business has been successful enough to open a second location at Five Corners in Mechanic Falls, in the former space of Eggceptional Restaurant.
The announcement was made a week ago on Daddy O's Facebook page, even though many regulars had already guessed the news beforehand.
Renovations of the old Eggspectations should be underway at this point.
If you've never been to Daddy O's, it's worth a trip. The food is excellent and the whole thing is run by a great staff. The diner is operated by a family that has also established the Daddy O's Acts of Kindness Foundation. It has raised over $100,000 since 2015 to give back to the community, which includes serving free Thanksgiving meals.
No timeline has been announced for the opening of the Mechanic Falls Daddy O's, but we'll keep you posted when we find out.
30 Musical Acts That Have Played The Ballpark in Old Orchard Beach, Maine
The Ballpark in Old Orchard Beach may be most known for minor-league baseball. However, the rock history is extensive. Here is just a small sample of the musical acts that have performed at the legendary stadium.
The 10 Best Binga's Windham Signs Over the Past Four Years
It's impossible for us to share every single message that has gone up on the Binga's Windham sign, but we picked out 10 of our favorites.