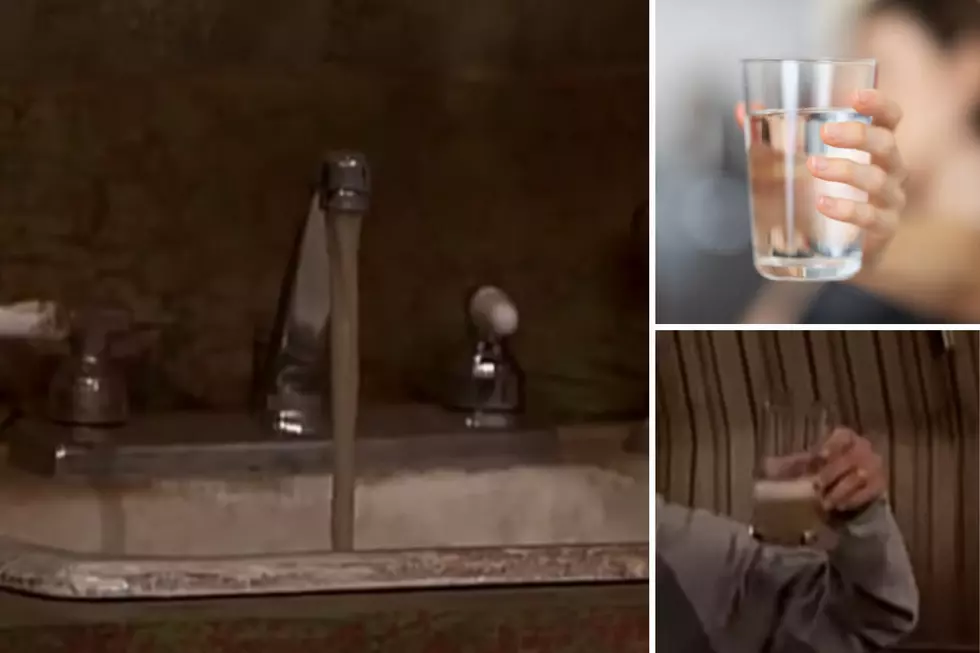 Warning: Do NOT Drink Water in This Maine City Until Further Notice
Engin Akyurt / sapphield via YouTube
When The Standells released their song "Dirty Water" about the Charles River in Boston back in 1966 that's iconically heard at the end of every winning Red Sox game, I don't think they envisioned that over 50 years later, it'd also hold up when addressing Maine. Unfortunately, at least in the short term, it can be a theme song for one city, too.
But, unlike the song says, we don't love that dirty water.
Berwick drinking water issues
According to CBS 13/FOX 23 WGME, increasing manganese levels have been affecting the faucet water in Berwick. In fact, the Berwick Water Department told WGME that the levels have actually been increasing over the last few weeks, which they now say is "beyond their treatment capabilities."
WGME reported that the Berwick Water Department informed them that the manganese levels always increase in the Salmon Falls River -- which is where the Berwick drinking water comes from -- in drought conditions, and it doesn't take a genius to figure out between a couple of heat waves and a massive lack of rainwater, Mainers are living that drought life.
And unfortunately, that all results in drinking water becoming discolored and looking like you're holding an 8-ounce glass in flowing sewer water. Or like you're literally living this scene from the Boy Meets World episode "Picket Fences" where faucet water is a discolored, disgusting brown hue.
This isn't the first time the Berwicks have had water issues. Just a couple of years ago, sections of North Berwick were under a boil water order if residents were served water from a district and not a well, according to News Center MAINE.
And we don't need to get into the constant sewage leak problems that Wells Harbor had all throughout July that both closed the harbor from swimming, fishing, and shellfish harvesting and also possibly caused bacteria levels in nearby Hampton and Seabrook, New Hampshire ocean water to rise as well.
If there's a silver lining to the Berwick drinking water issue currently going on, according to WGME, the water is basically unsafe strictly for children under one-year-old to drink. Advisory levels for manganese for young children one-year-old and less is 0.3 mg/L, while the adult advisory level is 1.0 mg/L.
The current manganese level for Salmon Falls River is testing at 0.4 mg/L.
The water at these 16 places aren't for drinking, it's for white water rafting in Maine and NH
10 of the Best Waterfront Restaurants in Maine You Need to Experience
We asked our listeners what their favorite waterfront restaurants in Maine are and boy did they deliver! Did your favorite make the list? Keep your eyes out for part 2!