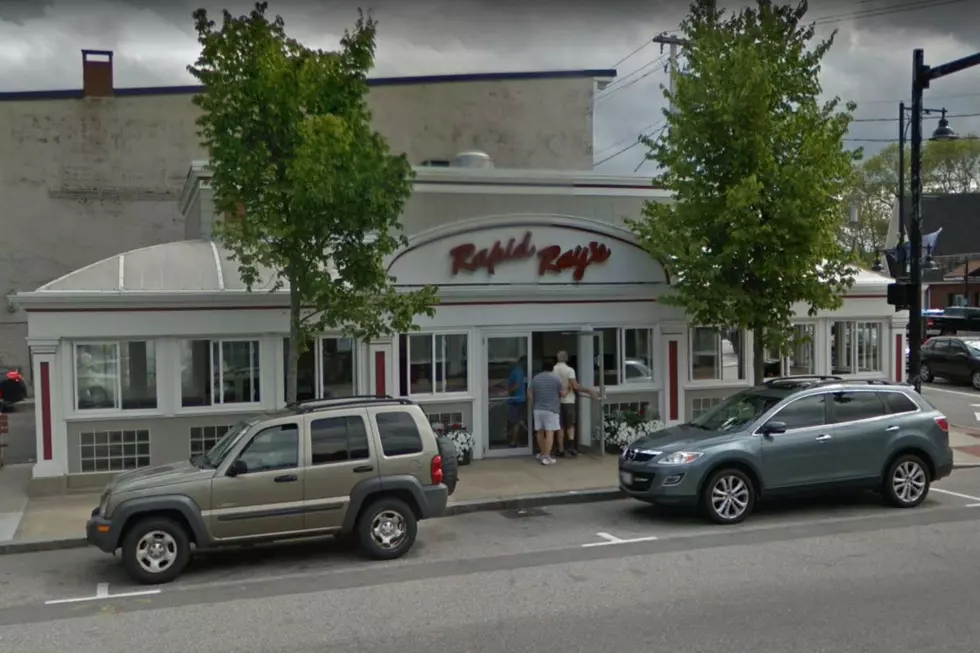 Don't Want To Go Out? Rapid Ray's in Saco Now Delivers
Google Streetview
Rapid Ray's has been a staple on Main Street in Saco since 1953 serving up their delicious burger, dogs and fries for an entire generation. It's so popular that sometimes the lines go out the door especially on nice summer nights.
Want to avoid the lines or just don't feel like going out? Well now Rapid Ray's is offering something never imagined when the opened all those years ago...online ordering and deliver.
If you live within a 15 minute drive from Rapid Ray's, you can now order a Big One, chili cheese dog or lobster roll with fries through Grub Hub and have it brought to your door in about 45 to 55 minutes. There is a delivery charge and a $10 minimum order. If you'd rather, you can order online and drive to pick it up where it will be ready to go.