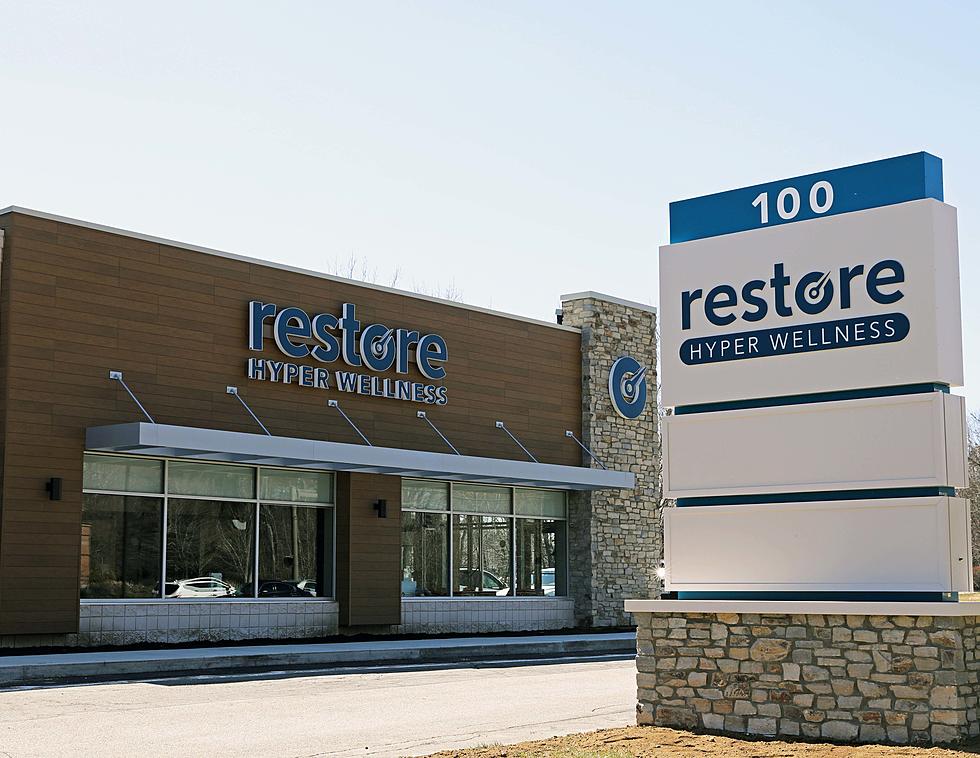 Get Your IV Drip at Maine's First Restore Hyper Wellness Location
STEVOE
Restore Hyper Wellness is now open in South Portland.
Cryotherapy and IV drips are big businesses across the country. Restore Hyper Wellness, a leading wellness franchise with 212 locations across the country has it all and is now in South Portland.
One type of treatment offered and very popular is cryotherapy.
What is cryotherapy?
An ancient practice of using subzero temperatures with the potential to help with sleep and signs of aging. Restore Hyper Wellness offers whole body freezing for a couple of minutes or localized treatments to target pain and soreness. Brrrrr.
What is IV drip therapy?
They have IV drip liters with essential vitamins, nutrients, minerals, and amino acids that plain water just doesn't have. You could reduce cell damage with vitamin C, help your body make more B12, or give your muscles a boost with magnesium.
They also offer infrared saunas, compression therapy, and more. And South Portland is just the beginning. Steve Woods who owns the South Portland location said in a press release,
This is our first location in Maine with more planned. More than being just a dynamic business enterprise, Restore Hyper Wellness represents a completely new category of health & wellness care that helps people proactively optimize both body & mind. I've personally visited more than 25 Restore Hyper Wellness locations and have received dozens of hyper wellness services – and I've NEVER felt better!
This is some high-tech stuff and they are now open at 110 Gorham Road in South Portland.
Every Marvel Disney+ Show, Ranked From Worst to Best
A year and a half into Marvel Studios' dive into television, here are all their shows so far.