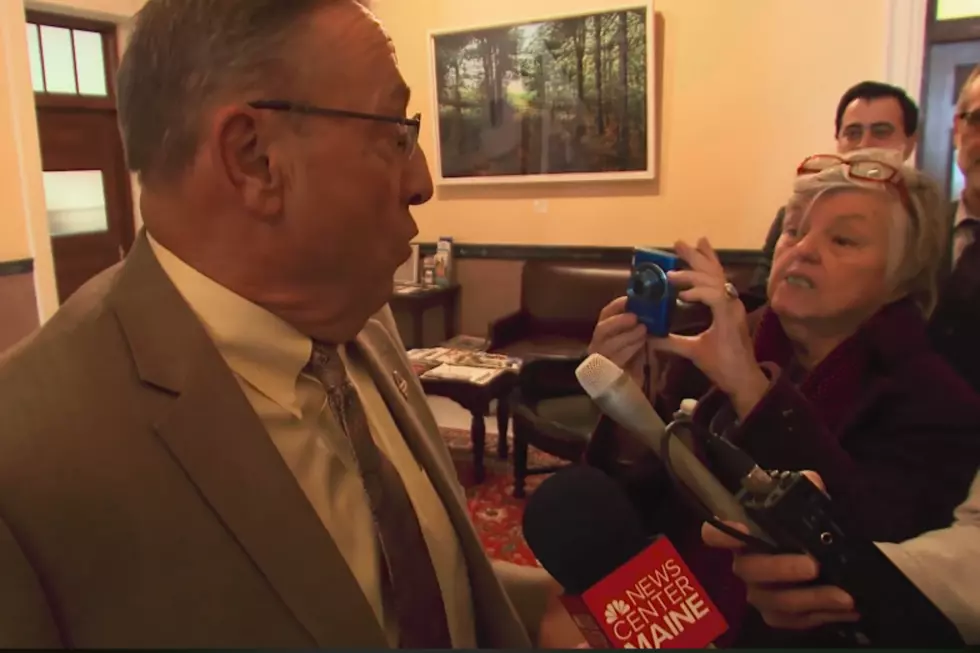 Gov. LePage Might Pass a Law to Finish Lunch in Private [VIDEO]
WMTW Videographer Arthur Villator
Here's some advice if you are going to interview Governor Paul LePage...finish your lunch first.
WMTW videographer Arthur Villator caught the, uh, lunch exchange on video. I'm gonna go with the Gov on this one...ick.
According to WMTW:
LePage asking the blogger, "Do you mind moving please?" as he attempted to push her back. Blogger Carol McCracken said, "Please don't touch me."

LePage said, "You're eating, you're eating in my face!"

McCracken retorted, "You're the rude one, not me!"

He wiped his face before bounding away

 
Reporters were there about LePage closing a prison...but it soon quickly turned to the bloggers seafood lunch. I see your food!