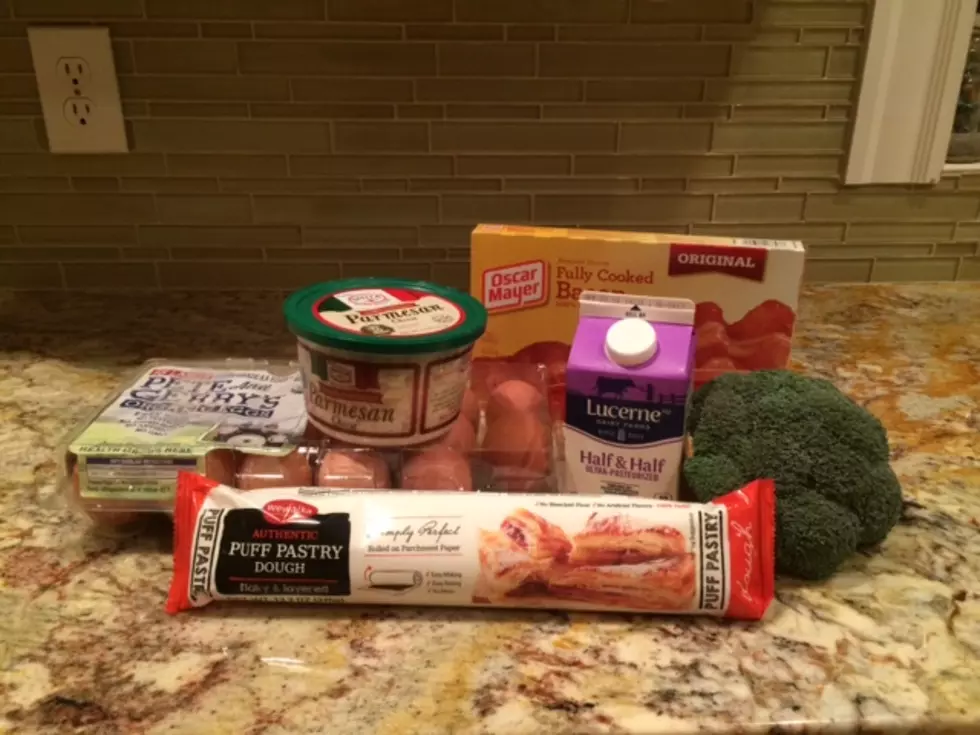 I Was a Baking Fool This Weekend! And it Was Super Easy! [SPONSORED/PICS]
WJBQ.com
I am a pretty good cook, but just an okay baker. I think it can be hard and often I find myself busting open a can of dough and calling it good. Now, check THIS out! Wewalka European Bakery style pastries! I went nuts trying them!
I decided to try all three choices available of Wewalka:
WeWalka Pizza Dough (family and bistro styles!)
I made just your basic croisant, super easy and delicious...I ate those in two days! Sorry kids. Then I made a Wewalka Puff Pastry quiche and amazing Wewalka Pizza dough mushroom and pepperoni pizza!
Want to try it? Rob Steele will be at Shaw's on 600 Center Street in Auburn Wednesday, March 2nd from 12p-2p with Wewalka pizzas and pastries to try!
You could also win a European 'Bake-Cation', which includes a trip for 2 to Vienna Austria, the birthplace of pastry! Pastry AND Rob Steele? Two delicious things!