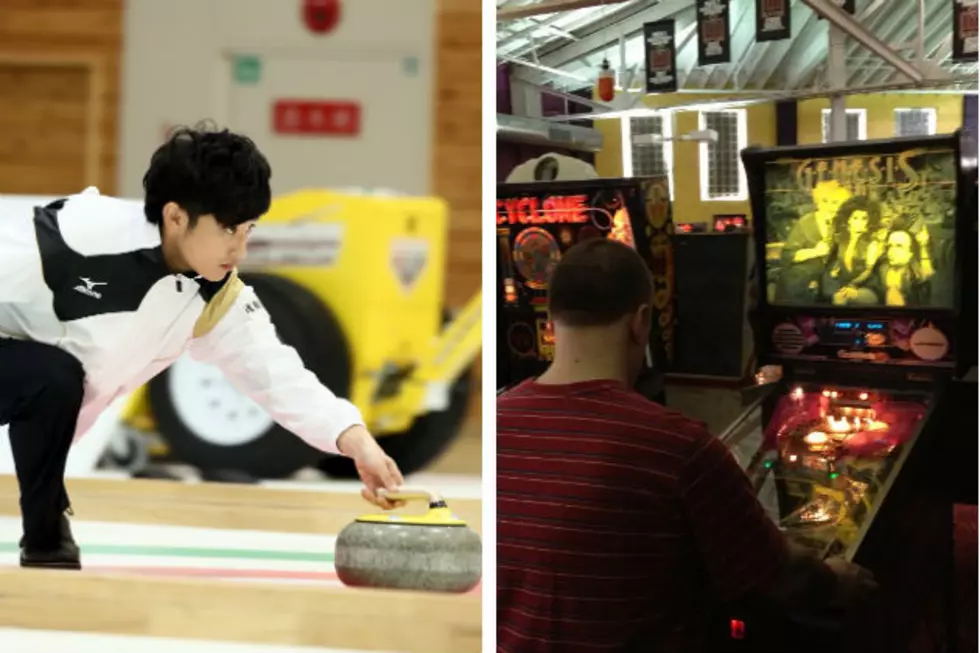 If Curling Is Considered A Sport Why Not Pinball? – Learn How And Where To Play
Getty Images / WJBQ.com
I don't understand the sport of curling. Isn't this really just shuffle board on ice? And why would anyone watch this on TV? So if curling is considered a sport, why can't pinball?
Maybe I'm a little biased here as I am a lifelong pinball enthusiast, or as others would call me: geek. To those people I say, "I'm a geek but those people sliding a stone across ice using brooms aren't?"
Okay, mini rant over. However I'd like to bring attention to the fact that curling and pinball have some things in common. Both require objects to be aimed at targets. Both require finesse. Both require training and practice to be the best.
Merriam-Webster defines a sport as "a contest or game in which people do certain physical activities according to a specific set of rules and compete against each other." I know what you're thinking. Pinball isn't a physical activity. Well I'll grant that physical activity in pinball is not what you'd see from marathon runners, but it does exist. You won't score big if you don't nudge, hit, slap or even move the machine to get the ball to go where you want it to. I've worked up a sweat in pinball competition, and not just because I'm a bit heavier than I should be.
Pinball has even become a spectator sport. Pinball tournaments are now broadcast live on papa.tv with live commentary and interviews, just like any major sporting event.
Really what I'm trying to say here is that pinball is having a resurgence and it's really fun to play competitively. I'll be headed to Pittsburgh in March to compete against 400 players from all over the world. I played last year and had the time of my life. I even finished in fourth place in my division which was pretty sweet too.
If you've never played pinball, or you haven't in a long time, you should give it a try. I've made a list of some links to pinball resources if you'd like to get into the game. It's a lot warmer than curling.