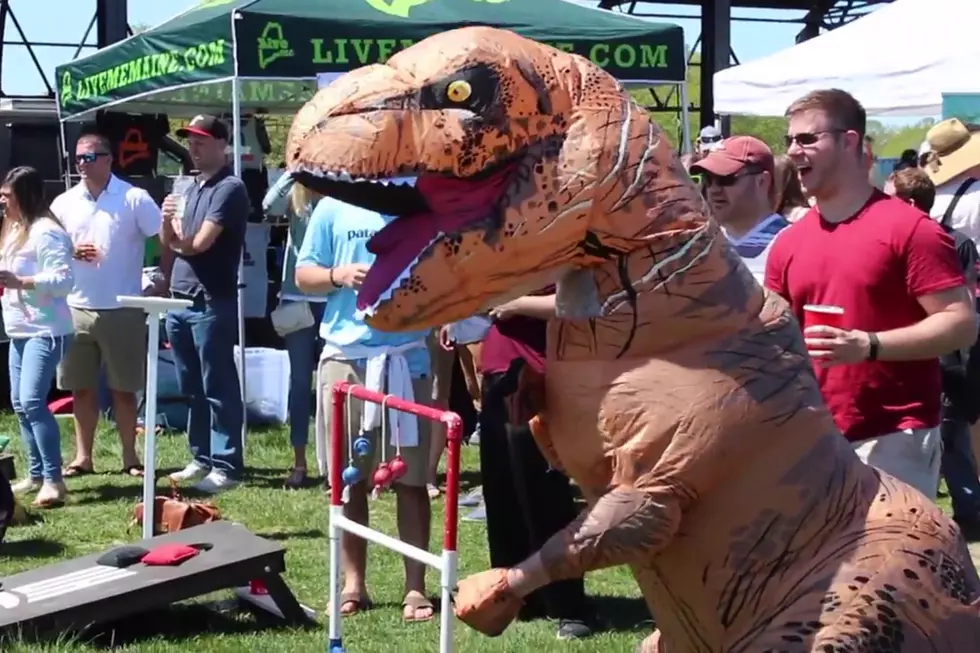 Lou's Friend Has a Secret Identity
Townsquare Media
I feel like I know Batman. Er, Bruce Wayne. It may not be Portland's best kept secret, but I still feel privy to something special. Since I moved here, I've been a fan of the Instagram account @trexcouple (the organizers behind the T-Rex gathering in Monument Square last month).Thelma and Rocco are shown galavanting around Portland with their tiny arms, doing everything from running errands to visiting local tourists hot spots.
What I just recently realized is that my new friend, whom I connected with separately, IS ONE OF THE HUMANS BEHIND THE COSTUME.
Who knows where this friendship will take me, but one thing I know for sure: when she raptor arms around me it made my heart saur.