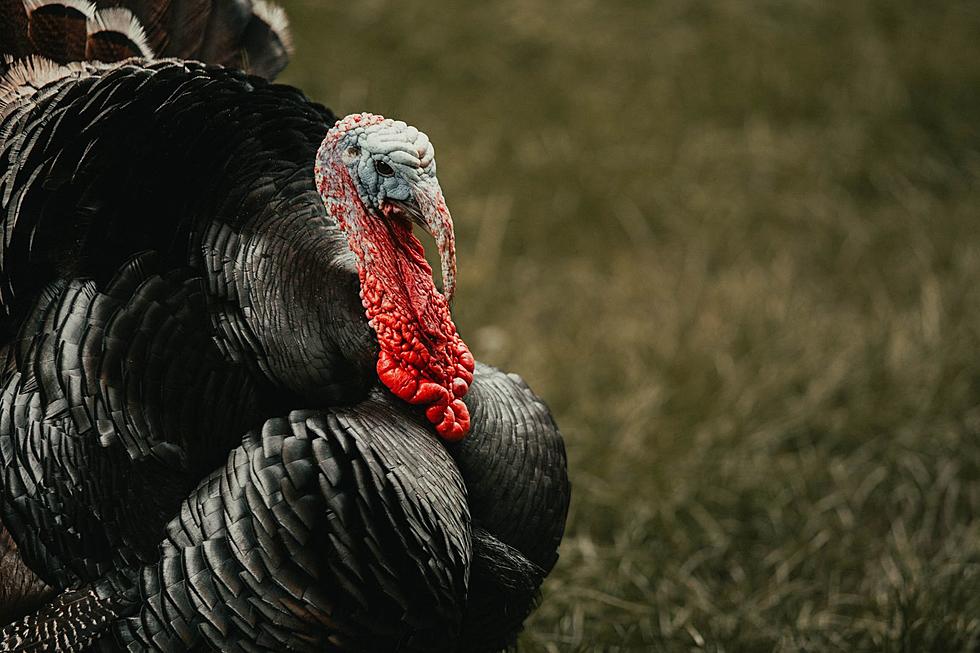 Mainers Beware: Wild Turkeys on the Loose and Causing Havoc
Jonathan Cooper via Unsplash
Listen, I get it, there are wild animals out at all times of the year. I know this and understand that, but boy was I not prepared for the crazy turkey that starred into my soul the other day.
I was driving in Scarborough, I passed horses, chickens on the loose, and then the most daring creature I saw.... a turkey.
Now, how could this single turkey be so daring, well the speed limit was 50 mph, which I gladly honored, and this crazy turkey wanted to take me on. There I was minding my own business, when all of a sudden out of the corner of my eye I spotted the turkey.
I didn't even have enough time to slow down, this insane turkey decided it could cross the street before I go to it.
There it went running across the street, meanwhile, my brain is still trying to process and put my foot down on the brake. It finally registered what was happening and I was able to slow my speed, meanwhile this bird starring at me to the point where it was looking into my soul.
I have never been so close to a turkey (that is alive) in my life!
You will be happy to know that the turkey did make it across the street, but not before giving me a heart attack.
However, this is your reminder that the turkeys are out and about and ready to do what they want to do.
Not only do you have to watch out for turkeys, but something insane happened in Massachusetts with a turkey.
According to Boston 25 News, the turkeys are much more daring this year. Two attacked a mailman in Cambridge, MA, forcing him to the ground and ultimately hurt him to the point where he needed a hip replacement.
Take this as your PSA: the turkeys are daring this year and it does not matter who you are, they are prepared to take some risks. All you can do is keep your eyes open, watch out, and eat one on Thanksgiving.
Incase you don't want to wait that long to eat a bird, below are some of the best chicken spots.
Here Are 25 of The Best Places in Maine for Chicken Tenders
When you're having a craving for chicken tenders you don't want to upset your stomach, so I am here to help you feed that need with the best chicken tender spots in Maine!
These Are 30 of the Best Places for Chicken Wings in New Hampshire