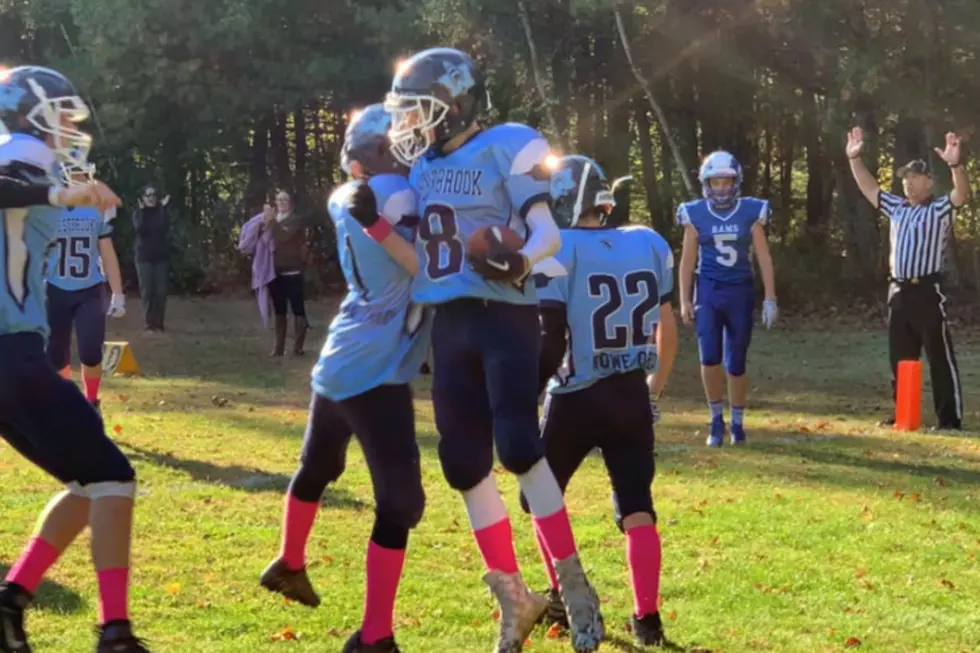 Masquerade Ball to Benefit Westbrook Youth Football
WestbrookYouthFootball/Facebook
Wanna have fun and dance the night away all while helping the Westbrook Youth Football?
Of course you do! It's coming up Friday November 1st at Spire 29 on the Square in Gorham (29 School Street). There will be a costume contest, a silent auction and a whole lot of fun!
Tickets are only 10 dollars and it happens from 7 pm until 10 pm. It's easy to grab tickets. Just email mks1130@yahoo.com for your tickets!
Westbrook Youth Football takes a lot of pride in their program. This past weekend,, despite the cold rainy weather, the 7th 8th grade JR BLAZES won both games securing their spot as seed #3 in the playoffs! A team 14-0 B team 22-0!! Next weekend they play seed #2 York!
They even have an outstanding concession stand. How good is it? The opposing team was impressed at the variety - they even had a cotton candy machine on hand!
If you are looking for the fun of Halloween to last just one more day, check out the Masquerade Ball on Friday in Gorham!