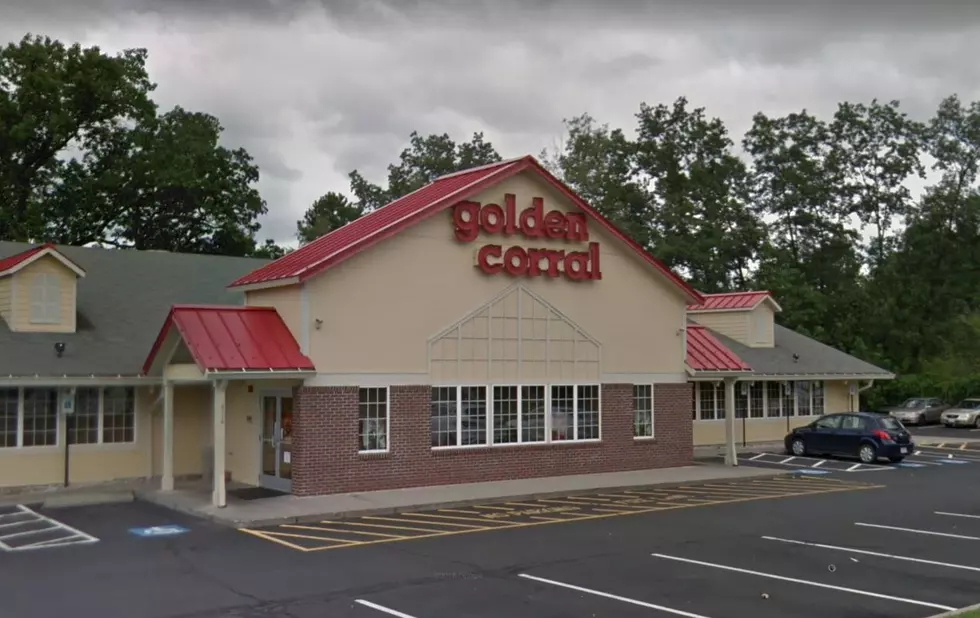 New Hampshire's First Golden Corral Is Getting Close To Its Grand Opening
(Credit: Google Maps)
Golden Corral is getting ready to open its first location in New Hampshire, according to Manchester Ink Link. The hugely popular restaurant chain will reportedly be open soon in Manchester, NH. Because of the current world crisis, Golden Corral will reportedly have cafeteria-style service instead of the established help-yourself buffet when they initially open.
Even though a firm date has not been announced, the buffet-style restaurant may possibly open its doors to an eager public as soon as the end of July or early August, given the breadcrumbs (no pun intended) offered by co-owner Lenny Abreu. He owns the place, along with his wife Nancy, and their business partner, Steve Leary. Let us examine the clues in his interview with Manchester Ink Link.
Breadcrumb #1: Abreu says the grand opening of the franchise will happen "very, very soon." Abreu told the news site that he is waiting to find out what Governor Sununu has to say when phase 1 of the stay-at-home order is over at the end of this month.
Breadcrumb #3: Abreu says he'll be taking job applications at the beginning of June, which is only a few days away. He hopes to hire between 120 and 150 employees, as per the report.
Golden Corral is located at The Shoppes at 655 South Willow Street in Manchester. The only other Golden Corral in New England is in Springfield, Massachusetts.
10 Restaurants Maine Needs to Have