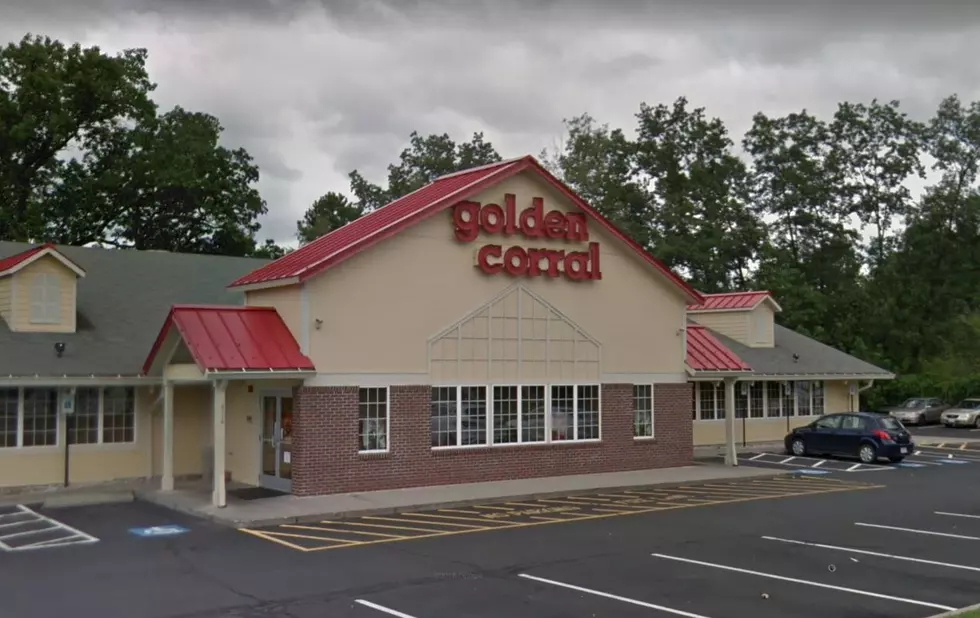 New Hampshire's First Golden Corral Is Now Open
(Credit: Google Maps)
The wait is finally over for New Hampshire's first Golden Corral.
The article says that since the restaurant opened on Monday, August 17, New Englanders have been "flocking to Manchester from as far away as central Maine" to try the hugely popular restaurant chain's food.
For many, it is the first time. One woman reportedly drove three hours from Augusta with her family to eat at Golden Corral.
Unlike traditional Golden Corrals from the pre-COVID 19 era, there is no self-service. The Union Leader describes Manchester's location as having four serving stations that are manned by employees who are wearing masks and gloves. They serve the food to the diners. There are also no "communal condiment dispensers," such as salt and pepper shakers. As expected, there is a six-feet rule, and masks/face coverings are mandatory.
Golden Corral is located at The Shoppes at 655 South Willow Street in Manchester, NH. The only other Golden Corral in New England is in Springfield, Massachusetts.
10 Restaurants Maine Needs to Have