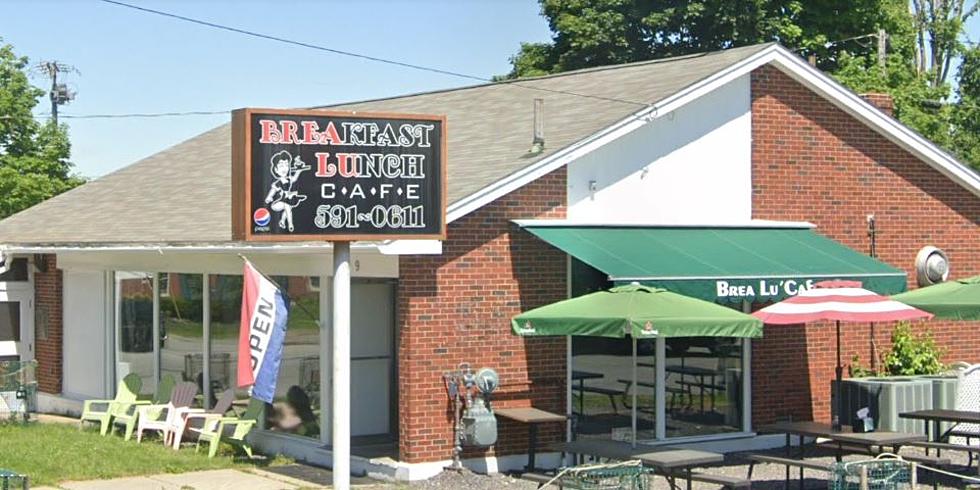 New Westbrook Location for Brea Lu Cafe Has Devastating Fire
GoogleMaps
Just as renovations were taking place, a fire broke out...but the community has Brea Lu's back!
Brea Lu Cafe has been through some tough times. But its loyal and devoted fan base has stood by them. They need you again. Christian DeLuca, who has owned Brea Lu since 2007 had to move from the original Forest Avenue location in 2016 after a Valentine's Day fire.
They ended up leaving the iconic Forest Ave location and moving to Westbrook.
Then the exciting news of a new bigger place still in Westbrook but on Larrabee Road. They were excited to share some of the details in a Facebook post:
Thank you for being soooooo patient. Here is your payoff. Our new space is located at 100 Larrebee Rd Westbrook. We finally signed a lease. We're extremely excited. We are going from 45 seats to 170. Hopefully you'll never wait again. Also we will be having a bakery inside the restaurant. We will also be welcoming Heather Norton back to our restaurant. She will be our full time baker. So looks like the gang is getting back together. I'm so excited. Dear Westbrook We Love You. We Could Never Leave You.
But as it sometimes happens in the restaurant business, the lease fell through and they remained at the location in Westbrook. But they never gave up the search for a new bigger location. Then they found it and jumped right into renovations. The new location is at 511 Main Street in Westbrook. They were excited and shared again on Facebook,
Ladies and gentlemen. This is it. We're moving to 511 Main St Westbrook ME. We have all of our permits. Construction will begin tomorrow. We're looking at opening June 1st ish. We will be at 9 Cumberland St. our current location until May 1. Details will come soon. We're expanding and it's gonna be awesome!
Recently a fire broke out at the brand-new location! Portland Food Map says the fire was centered in the back right part of the building and will probably have to be replaced or removed. It also destroyed the newly delivered hood and walk-in. This is where you come in. Joe Salisbury from the Daily Grind knows Anna and Christian DeLuca and what good people they are. So, he's getting the community together to help them.
Please stay tuned as Brea Lu Cafe is a place that means so much to so many people. If they can get through this fire, there's nothing that can stop Brea Lu from being around for generations to come!
11 Maine Restaurants That Have Closed Since Being Featured on National Television Shows
Here's a list of 11 Maine restaurants that sadly have closed down since being featured on national television shows. Hopefully the list doesn't continue to get larger.