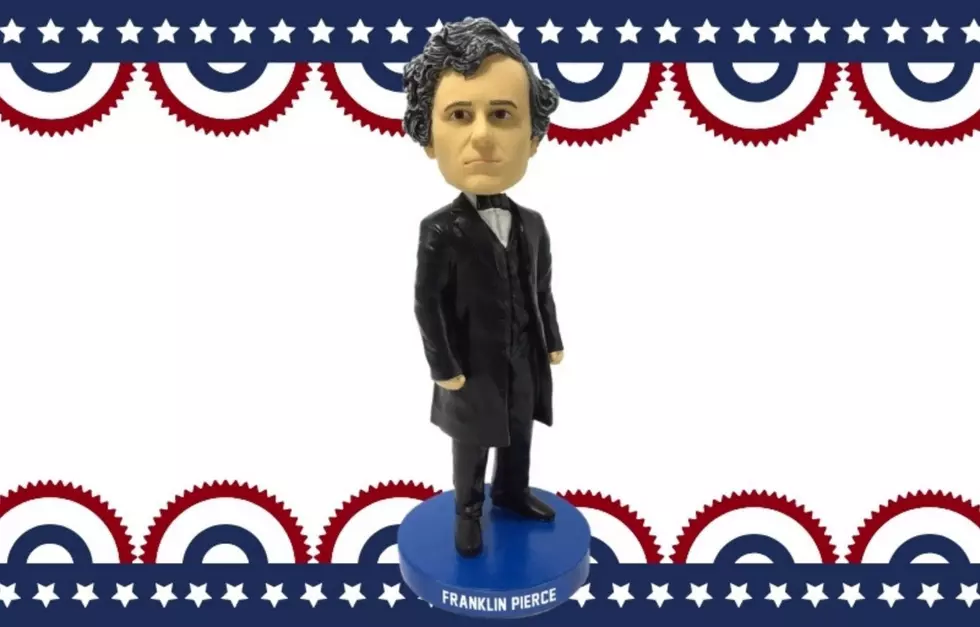 NH Born and Maine Educated President Finally Gets a Bobblehead
Bobblehead Hall of Fame
It's entirely possible that I learned about our 14th President, Franklin Pierce in school. It's entirely possible that at one point I knew he was from Hillsborough, New Hampshire, and graduated from Bowdoin College, in Brunswick, Maine.
According to The White House, President Franklin Pierce, our 14th President served from 1853 through 1857, a one term President who lost the renomination to who would become our 15th President, James Buchanan. Before serving as President, Pierce served as a Representative and a Senator.
One thing's for sure, at 30 years of age this felt like brand new information. So how did President Pierce get on my radar?
Well, apparently, he's getting his own bobblehead!
This is all part of the National Bobblehead Hall of Fame and Museum's collection of "The Neglected Presidents", which honestly makes me feel better about not knowing the guy. Also part of the collection are Millard Filmore, Chester Arthur, James Garfield, and more.
If you're interested in this unique piece of New England presidential memorabilia buy it here!

Here's What Portland Looked Like 100 Years Ago
The 100 Best Places to Live on the East Coast