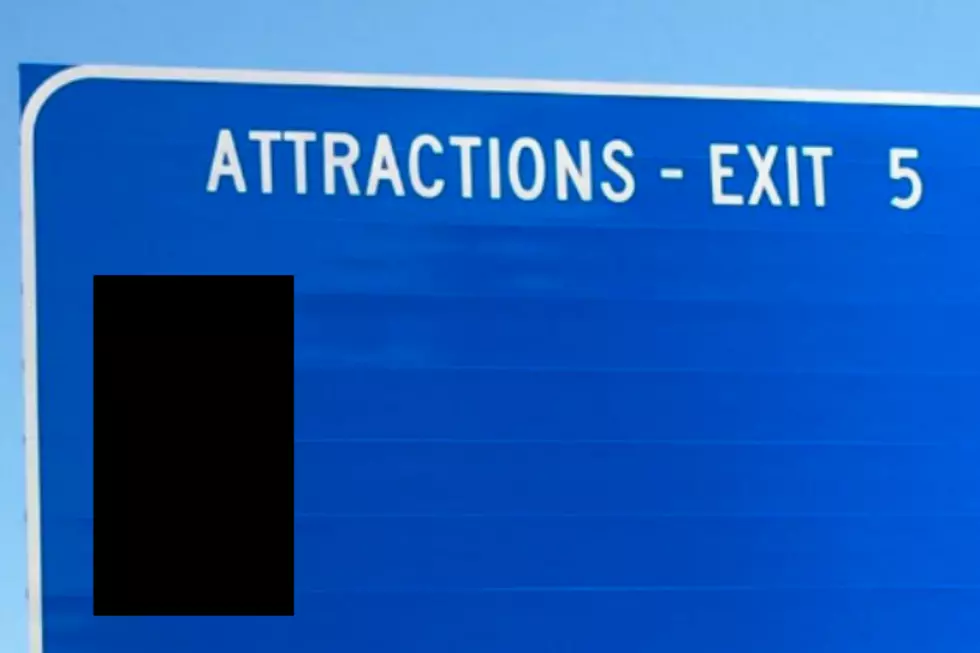 Now THAT'S an Attraction!
Facebook/SteveDuprey
So Steve Duprey was on Route 101 West.in Raymond NH when he saw something that made him pull over...
Apparently the attractions at exit 5 involve a pole!
I bet a lot of people pulled over for that one!  Steve says on his Facebook page:
I kid you not. On Rte 101 west, just before exit 5 is a standard state constructed "Attractions" sign, pictured here. It has no named attractions but does have the form of a naked woman with a stripper pole! I am serious. I was so shocked I pulled over because I assumed someone had just put a sticker on a blank sign but that doesn't appear to be the case. It looked like it was baked in like on all other state signs. If a creative person did with stick ons, the state should hire him/her.
That said, I will bet there is no other federally/ state funded sign anywhere else in the United States like this one!
Amen Steve.
The NH DOT took it down. Joy kills.