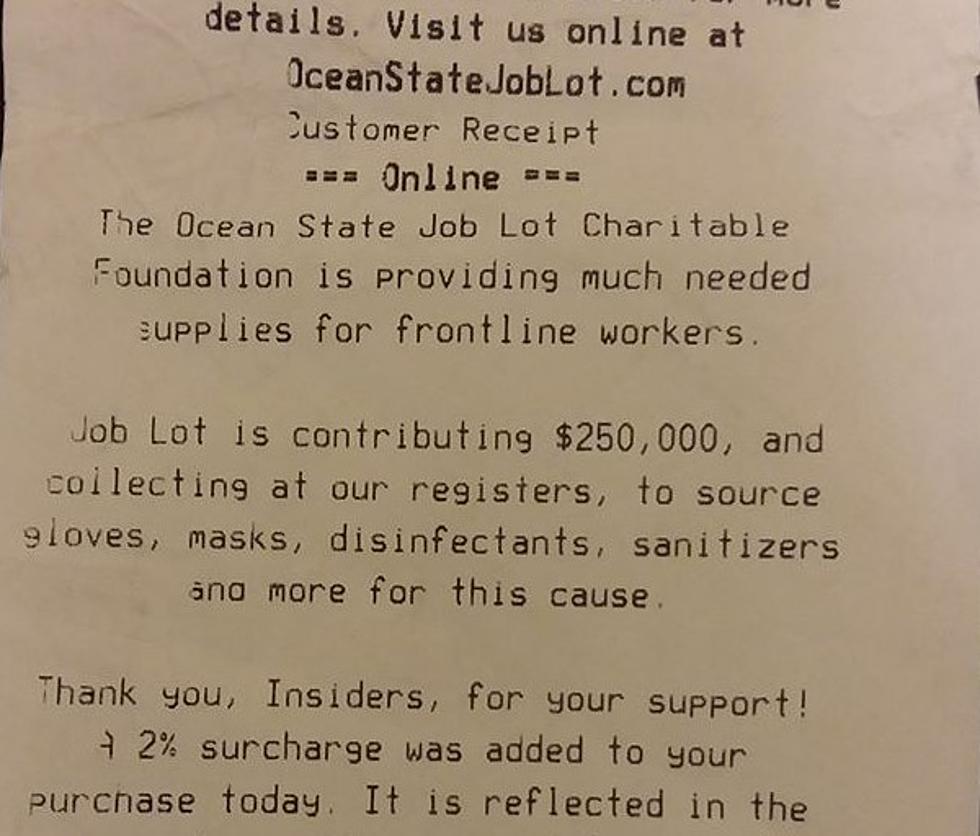 Ocean State Job Lot Stores Reportedly Giving 100% Of COVID-19 Surcharge To Employees
(Ocean State Job Lot Receipt)
Many customers of businesses in New England have reported see something called a COVID-19 surcharge fee on their receipts. The surcharge is legal, according to Marie Rossiter from ABC 10. The fees have been added "to help alleviate the financial burden" that businesses are feeling, due to the coronavirus pandemic.
One such business that is charging this fee is Ocean State Job Lot. The stores have added 2% surcharge to all purchases. According to its website, employees will get 100% of the proceeds of this surcharge in addition to a $2 per hour bonus for every hour worked, as a part of the store's employee recognition program during the COVID-19 crisis.
Ocean State Job Lot is being transparent about the fee. Not only is the information on its website, but there are also signs around the stores, according to customers. You'll also find an explanation of the surcharge on your receipt.
As you can read on the receipt above, you do have the option of requesting a refund of the fee.
States Vulnerable To Post Covid -19 Economy