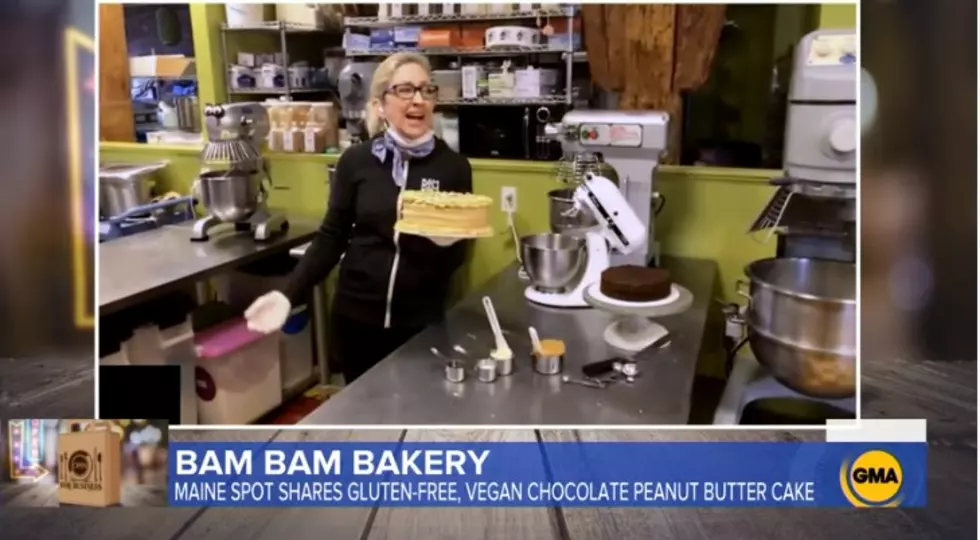 Portland's Bam Bam Bakery on GMA's 'Open For Business'
GMA YouTube
Bam Bam Bakery in Portland is one of thousands of small businesses in Maine struggling. A segment on Good Morning America may have been a game changer.
On Friday, May 1st, Bam Bam Bakery was chosen to be on a series on Good Morning America called 'Open For Business'. This tiny family owned bakery on Commercial Street in Portland was called out of the blue. Why? They have no idea, but they are thinking that they answered the phone, so they must be 'open for business'.
Producers for GMA told Bam Bam to expect a lot of traffic for both their website and phones after the segment hosted by Michael Strahan ran. That's excellent and a weird catch-22. Bam Bam Bakery was just turning the corner from just barely getting by and now they are wondering if they can survive with coronavirus restrictions.
The family run business is now truly family run. Just Tina Cromwell and her daughter Michela (the sprinkles thrower in the above YouTube video). They, like most service industry businesses, have had a massive, and possibly crippling, reduction in business. It's uncertain how and when they will be able to bring staff back on.
They find themselves in a position to ask for help. They have set up a GoFundMe page to hopefully be able to hire staff and handle any orders from the GMA feature. They completely understand if this is beyond your reach - if you could share, that is equally appreciated.