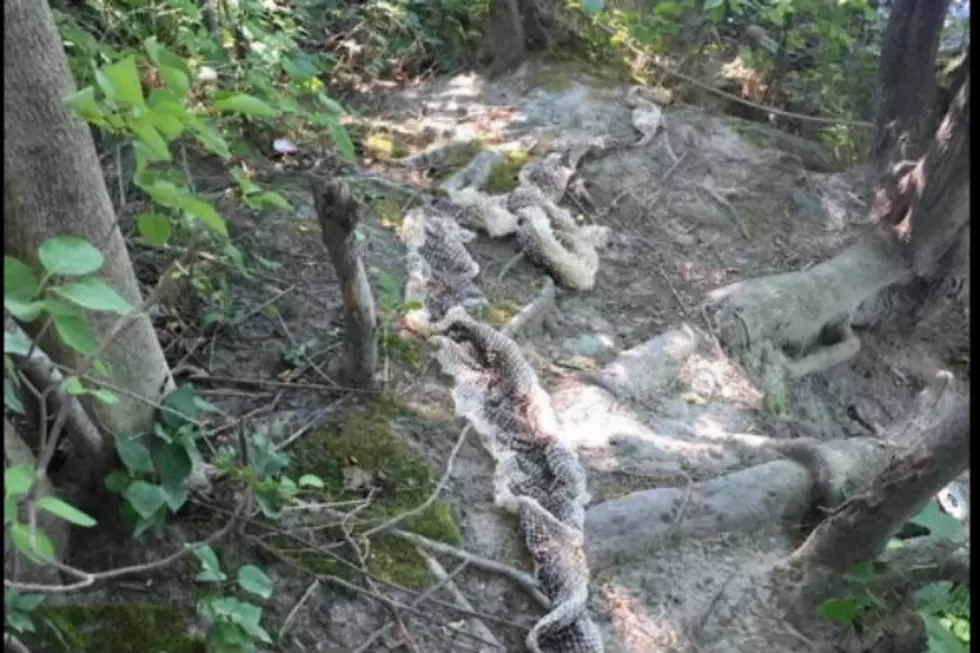 Possible Evidence of 'Wessie' The Python Found in Westbrook [PHOTO]
Westbrook Police Department
It appears that Wessie the python that, may be roaming through Westbrook after being spotted eating a beaver, is alive and well after someone stumbled across this in Westrbook. 
This very long snake skin was found on Saturday near a boat launch along the Presumpscot River in Westbrook near Riverbank Park. The snake skin is being examined, but it seems a pretty save bet that Wessie shed this skin which mean he's now even bigger.
Wessie is still on the loose, but this is the first likely evidence we've seen of the 10-foot-long python since it was spotted eating a beaver back on June 30.